She had eighty years on this earth...
She was a Fox News watching...
Flag waving...
Ronald Reagan...
And John Wayne lovin' Republican...
She ogled over Tom Selleck and...
George Strait...
She loved him in Pure Country...
A movie buff she was...
Especially westerns...
Airplane was a western, too, wasn't it???
That one cracked her up...
As did...
Dirty Rotten Scoundrels...
She wasn't your typical Shirley...
Because she was...
Shirlee...
She was Mom...
To Scott, Chris, and myself...
She was a much better cook than she thought she was...
Parmesan Chicken...
Chili Mac...
Beef Stew...
Illinois style Italian lasagna...
Rump roast...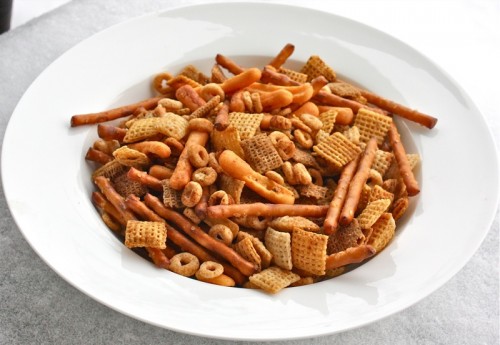 Nuts and bolts for the holidays...
Chicken and noodles...
But there was one dish she always threatened to make...
But never did...
When she had a little rift with Dad...
She called that entree...
"Pecker Pot Pie"...
Ouch...
In her final years...
She was introduced to facebook...
Some of her posts are family classics...
Pointed or poignant...
Pick your poison...
John Wayne.. my very favorite guy of all time.
The best movie line from 
TRUE GRIT.......
FILL YOUR HANDS YOU, SON OF A BITCH.
Makes me laugh every time I hear it.
I am all for freedom of speech...
BUT..no matter which side your mouth you are speaking from
(liberal or conservative)
...is it necessary to BORE US TO DEATH?
Give us break, PLEASE.
What can bring tears in a big hurry?
Kindness of heart and soul.
Reduce our military?
Has any dumb ass in D.C ever heard of Pearl Harbor?
etc.,etc.,etc.
?"TEMPUS FUGIT"
"Time Flies,"
But not during an ELECTION YEAR.
On and on and on and on.
It is time for the "dregs of society"
to get off their arses and do something worthwhile.
As for sports???
She didn't like baseball...
Gave my baseball cards to a neighborhood boy when I moved out...
Ouch!!!
Didn't watch basketball...
And instead of the Super Bowl...
Watched the Puppy Bowl...
Dabbled in golf...
Bowled for a season...
Poker and bunco with the gals...
But there was one sport she loved...
Because she loved it with Dad...
Los Angeles Kings hockey...
Shirlee adored Luc Robitaille...
During one of her last few days...
She mumbled a weak, "Oh yeah?"
When informed they won the Stanley Cup...
Mom had her rules, too...
Turn off the water after you do the laundry...
Clean out the lint in the dryer...
No utensils in the sink...
No drinking glasses on the patio...
Plastic cups only...
Sometimes we rolled our eyes at the rules...
Other times she got irked when we forgot them...
And speaking of irked...
Mom didn't get mad...
She got irked...
With her imaginary Irk-o-meter...
Irked at the politicians...
Irked at the waitress...
Irked at people for whatever...
But she rarely raised her voice...
And she was there...
When we needed her...
In our childhood...
And adulthood...
Never charged for room and board...
And it was only our pleasure to reciprocate...
As she battled cancer...
She took her last breath Saturday night...
We memorialized her Wednesday...
She was a blessing...
Surely she was...
dvt
http://www.youtube.com/watch?v=0A5t5_O8hdA
http://www.youtube.com/watch?v=iY-Z9kdSMXU
http://www.youtube.com/watch?v=PJWHBb3AHq4
http://www.acanadianfoodie.com/wp-content/uploads/2010/12/IMG_8061-500x345.jpg
http://www.looplane.com/wp-content/uploads/2012/03/The-Puppy-Bowl-VIII.jpg
ttp://i.cdn.turner.com/si/multimedia/photo_gallery/1009/nhl.greatest.players.by.jersey.number/images/20-luc-robitaille.jpg