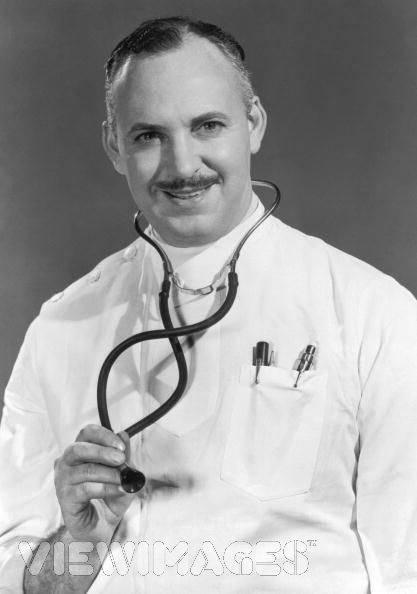 Let me get my stethoscope out here and do a diagnosis...
First of all...
Please be informed that I am a diabetic...
Secondly...
Please note that many diabetics such as myself have neuropathy...
Not familiar with neuropathy???
Let me enlighten you...
* "Diabetic neuropathies are a family of nerve disorders caused by diabetes. People with diabetes can, over time, develop nerve damage throughout the body. Some people with nerve damage have no symptoms. Others may have symptoms such as pain, tingling, or numbness-loss of feeling-in the hands, arms, feet, and legs. Nerve problems can occur in every organ system, including the digestive tract, heart, and sex organs. About 60 to 70 percent of people with diabetes have some form of neuropathy. People with diabetes can develop nerve problems at any time, but risk rises with age and longer duration of diabetes. The highest rates of neuropathy are among people who have had diabetes for at least 25 years. Diabetic neuropathies also appear to be more common in people who have problems controlling their blood glucose, also called blood sugar, as well as those with high levels of blood fat and blood pressure and those who are overweight."
In essence...
I live with foot numbness every day...
But I still have some "feeling" in my tootsies...
Thirdly...
There are other kinds of neuropathy as well...
Such as ulnar neuropathy...
Not necessarily connected to diabetes...
But possibly connected to erratic behavior...
Let me explain...
** "Ulnar neuropathy is irritation of the ulnar nerve at the elbow. It can cause numbness, tingling, and pain both at the elbow and into the hand. The pinky finger and half of the ring finger may become numb and are the fingers most commonly affected by this condition. We see this for many reasons. With the weather getting nicer, we will see it in bicyclists due to the shocks and bouncing that they experience while holding on to the handlebars. It will also happen to people who lean on the inside of their elbow. In baseball, throwers that have problems with their ulnar collateral ligament will sometimes complain of ulnar neuritis due to the stretching of the nerve caused by throwing with an unstable elbow."
We also see ulnar neuropathy in other sports...
Such as...
BASKETBALL!!!
NBA Basketball to be exact...
The most recent form of ulnar neuropathy...
Was exhibited this past Sunday...
With an elbow so terribly numb...
The player launching it had no feeling as...
His elbow collided with the noggin of another player...
Thus resulting in a concussion to the cranium...
And causing a large dent in the side of said player's head...
Obviously...
The player who threw the elbow...
Has a severe case of ulnar neuropathy...
No feeling in his elbow whatsoever...
How do we know this for sure???
We know this for sure...
By the subsequent reaction of the "elbower"...
Who had zero concern for his "elbowee"...
Said player continued to march down the court...
Beating his breasts...
And flexing his muscles...
Like he was in a Tarzan movie...
Once restrained...
Said player was sent to the showers...
And eventually given a seven game suspension...
Friendly advice...
Please have your elbows checked on a regular basis because...
If you play basketball...
You might have ulnar neuropathy...
And there are side effects to ulnar neuropathy...
It affects the mind...
You can't think straight....
You do something extremely stupid...
And miss work for one week....
Remember this...
Ulnar neuropathy is not your friend...
dvt
http://www.freedomscope.com/History/doctor_with_stethoscope.jpg
*(http://diabetes.niddk.nih.gov/dm/pubs/neuropathies/#what)
http://www.youtube.com/watch?v=lf3BNRF9ICc
**http://www.google.com/imgres?imgurl=http://1.bp.blogspot.com/_zqvtjwz9KME/S-hqmN7OGiI/AAAAAAAAAB8/KkzymDZYADE/s1600/anatomy-of-the-elbow.gif&imgrefurl=http://yoursportsmd.blogspot.com/2010/05/ulnar-neuropathy.html&usg=__9XbWOzvDg_Kdy02zBUH_njdmhp8=&h=465&w=500&sz=38&hl=en&start=34&zoom=1&tbnid=lEjLAwCo91SptM:&tbnh=121&tbnw=130&ei=0RaaT9TcNIac2AXXkuX8Dg&prev=/search%3Fq%3Dneuropathy%2Bof%2Bthe%2Belbow%26start%3D21%26um%3D1%26hl%3Den%26sa%3DN%26tbm%3Disch&um=1&itbs=1
http://ronehot1079philly.files.wordpress.com/2012/04/metta-world-peace-elbow1.jpg
http://blacksportsonline.com/home/wp-content/uploads/2012/04/James-Harden-Face.jpg