Thoughts from and Island Girl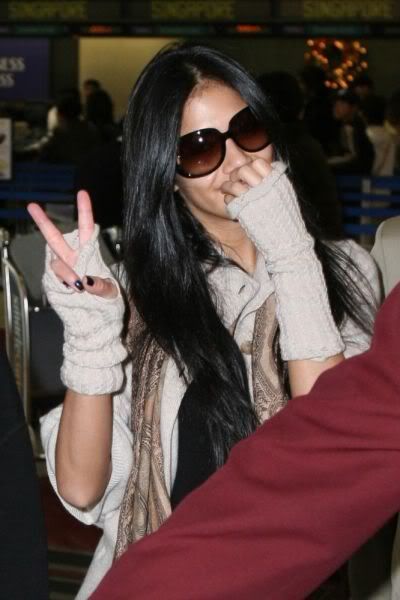 I was fretting recently over the potential loss of future Hall-of-Famer,   Albert Pujols and it indeed looked like this season was going to be a trainwreck.    The Cardinals in the offseason signed Lance Berkman and although he appeared to be a nice get,  it wasn't a deal  that made you feel good about the upcoming season,  or the future,   Boy, was I wrong.     I know that it is very early in the season and baseball is a game of streaks,   however this winning streak and hot play,   has come at just the right time.   
   As it is I am still ruminating over the things that are going on in my life.    From the disappearance of Marizela Perez,  the Japanese disasters,   to my own struggled with depression,  I need this,     I need a chance to breathe and 
some instant clarity.       St. Louis started off fast last year too but that was a different team and I believe management may know a lot more than some college girl,  about running an organization.     As erxpected the Cincinnati Reds seem to be the team to beat,  but at least now the Cardinals are not like six games under .500 and they just scored three more runs against the Los Angeles Dodgers,  to garner a 5-1 lead,  in the fifth inning,  
  As the Cardinals go,  so go I and for now,  the going is acceptable.    Kyle Lohse is having a good run too at 2-1 and Jaime Garcia strong at 2-0.    We were seeing signs last year of the demise of Chris Carpenter and he has struggled this year,  giving us a sense that his days are numbered.    Depending on how this season goes,  he could be traded.    I am still not too worried about the start by Jake Westbrook.   I believe he will be fine.  
    Another thing that has bothered me is the bashing of Ryan Mallet.   It seems that ESPN and their merry band of clucking hen reporters,  are still trying to get back at Coach Bobby Petrino for leaving the Altanta Falcons and Mike Vick,  to the Arkansas Razborbacks.     Arkansas is now getting the last laugh in that matter.       But back to Mallet,   the spread rumors about the guy but let criminals like Scam Newton slide.     We all know that Scam is dirtier than a drunken prostitute on skid row,   but the haters want to bash Mallet.     In time,   Scam will take a seat next to fellow con man and smoke some Hippie Lettuce,   while Mallet and Tim Tebow,   make liars of the frauds who call themselves objective reporters.
%26hl=en%26fs=1%26rel=0" type="application/x-shockwave-flash" width="450" wmode="opaque">