†
When I think back to the days when I first really started getting into the game of baseball, I always come back to the summer of 1987.
I was 10-years-old at the time, so you can do the math if you want to know my true age. I lived in a townhouse community with my mother and twin brother, so we had access to lots of kids and we would gather after school at the edge of the playground for some pick-up games. Of course, our field was also somewhat one-sided, as a line of trees cut off the 1st base side of the field, but we made due. You just learned to be a right-handed pull hitter really quickly.
But it wasnít these pick-up games that have me waxing nostalgic. No, it is the nostalgia of wax that has me remembering those days, as in wax packs.
One of our former colleagues at TSN, FanOfReds, writes a hell of a blog called Nachos Grande, where he chronicles his continued adventures with baseball cards. Over the course of the last few months, Iíve been reading his blog quite a bit and it has reinvigorated my desire to collect cards again. With my kids being 8-years-old now, I figured it would be a perfect time to get back into it.
So I started buying a few packs here and there. And as I did when I was younger, I started with the tried and true classic; Topps.
Sure, Topps isnít a collectorís favorite. It is overprinted and doesnít have the quality subsets that other series have. But inside those packs of Topps is where I found my Delorian to take me back to the summer of 1987.
As one of the subsets included in the 2012 series, Topps has miniaturized the 1987 design and randomly inserted the 50 card subset in 1 of every 4 packs.
I was immediately excited when I saw the first one pulled, Evan Longoria, but it wasnít because Iím a huge fan of the Rays third baseman. No, I was excited because this is the first set of cards I ever started collecting and remains my favorite design to this day.
I still remember opening those first packs. The wood paneled design jumped right out at you after you peeled away the wax wrapper and threw away the stale stick of gum. The Future Stars emblems, the famous Topps All-Rookie Cup in the corner, and the Turn Back the Clock cards were just some of the special features included in that set.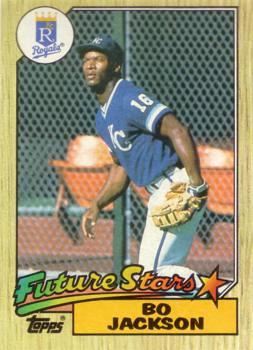 But there was more than just the memory of the design and the set for me. It was the interaction with my friends over the cards, back in the days when you traded for your favorite players and not based on a price guide value. Back in the days before cable, that was how a kid learned about players and it opened up a whole new understanding of the world of baseball outside of your geographic setting.
Needless to say, I have a goal over the next several months, and that is to complete the 50-card collection of the 1987 Topps Mini set. Sure, it may mean buying quite a few packs, but it may also mean getting back into trading with other collectors.
And all the while, Iíll just be taking myself back to those days on the front stoop, passing cards back and forth to my friends.
†