Thoughts from an Island Girl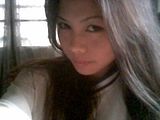 ​It is the same old story.   An owner or group of owners have a dream.   To build a racetrack.   After it's completion,  owners and sponsors try to lure in fans,  in hope of building something lasting.   No one even considers the track's probable demise one day.  For now,  the future is here.
​It is a local event.  Whole families gear up for the night's action.  Parents purchase the tickets while the smell of local food sizzles on the grill.    Vendors are lined up near the ticket window on the inside,  and sell programs and novelties.  
Many families root for a particular guy or guys and in many cases,  some racers are friends of family.    The rivalries off the track match the competitiveness on it.  Drivers and their fans become hardcore adversaries.   Adding to the rich drama that unfolds in both places
The  track featured here was the former East Windsor Raceway.   Now just a memory for some,  many older fans wax sentimental.   A hole in their heart has been opened and until they die,  it is like the loss of a favorite pet.   In fact,  it is almost like the loss of a family member!
 Here are some videos.   Take a moment to digest this.  Like the hockey arena recently shown here on Yougab,  this track has a finite history and the legacy of entertainment.
​One will note the changes.   From old coops that barely resemble the stock cars that are racing today.   The younger fan marvels at the old school look,  while for some reason,  the older fan wants the younger one to appreciate what they had.   From the dust in the eye, to the greasy burgers and oil-soaked fries and bathrooms just horribly gross by today's standards.   But I imagine,  even those tawdry accommodations can be, 'Home Sweet Home'.
​Hard to imagine these cars racing or more actually,  the guys who did and the occassional women.  
For those who remember the past,  the future is hard to take.   Seeing what thrived at one time,  only to be replaced by a flea market,  parking lot or shopping mall,  it is even harder to take.
​I hope you all enjoyed this story and I will provide a link for further research on this track.
http://www.3widespicturevault.com/front%20page%20stuff/East_Windsor_Memories_HOMEPAGE.htm