Hello boys and girls and welcome to the tantrums, where your Uncle B.O.B. is starting to look forward.  No offense to January, but to me it is the worst month of the year and I'm glad we're almost out.  I'm excited because now we can start to look at other sports besides football.  I hope you don't mind, but even though it's January, I have a lot of MLB takes this week.  I know it's early, but I saw a lot going on so I'm taking advantage.  But first:
An anniversary of sorts.  Four years ago yesterday I was "laid off" as part of a corporate restructuring.  I'm not gonna lie, I was pissed – but I deserved it too – a bit set in my ways, and as a manager and leader they knew I wasn't going to accept the changes coming – they saw that and to their credit they sent me home.  But gradually as time went on, I realized that being let go was probably the greatest thing to happen to me outside of wife and kids.  It took a lot of anger and bitterness off my shoulders, and I eventually became a more happy person. 
Super Bowl.  Yeah, whatever.  To be honest, I had a ball this week paying no attention and actually got some things done.  Somebody wake me up one hour before game time on February 1st.  In fact, I will be bowling in a tournament mere hours before kickoff.
NFL – Josh Gordon.  I would be remiss if I didn't address this.
We've all seen it, the guy or gal who can't put down the drink or the smoke or the powder or the needle.  I get it, additions are powerful.  You want to say you feel bad for Josh Gordon, but let's think about this for a second.  Jeff and I talked about this Sunday, and we really do feel bad for the guy, but this dude is the Steve Howe of the NFL.  He's had chance after chance to clean it up, and he just can't.
My guess is that somehow the Union will fight for this guy and he'll get yet another chance.  But to the NFL and the Union and to Josh Gordon I say this – what are you going to say when this guy hits rock bottom or worse yet gets into something where innocent people are affected?  It's time you sat this guy down for a year – for his own good.  The lives you save are that damn important.
Last point and this is directed squarely at Jimmy Haslam:  Dude, if Johnny Trademark is rolling with Gordon, you had better be concerned – either that or look for a new QB.
NBA.  If I'm Adam Silver and the NBA Brass, I'm asking why I continue to hear NBA players say post game "We just have to give better effort."  Seriously?  You have to give better effort?  Do you players actually give a shit?  No wonder attendance at games suck, and many people don't care about the NBA  – fans know.
The NBA has their trade deadline on February 19th, but I wonder how things are actually gonna go down because the shitty teams have nothing of value for the teams playoff bound. 
On Friday Night as I alluded to in the Sunday QOTD, Klay Thompson of Golden State hit for 37 points --- IN THE THIRD QUARTER --- of Golden State's home game against Sacramento.  That is crazy, but one of the most incredible performances I have heard in sport – at least in modern basketball.
MLB.  As we slug our way through the winter, we certainly have some light at the end of the tunnel for sure.  NASCAR and MLB are starting to think about things, Golf is already started, CBB is starting to heat up, and:
MLB – Bud Selig.  So now Selig is gone, and we can debate his contributions if you wish, but I'm a bit confused here, so please bear with me.  Trolling around the internet Saturday Night, I caught a lot of puff pieces being done on the man.  The Chairman of St. Louis team said that Selig "will go down as the greatest commissioner in Baseball history."  Oh, I get it, he had labor peace, so he's the greatest ever? 
Uh, wasn't this the guy who everybody wanted a piece of due to PED's, not working a solution to the Tampa and Oakland situations?
MLB – Kung Fu Panda.  Pablo Sandoval leaving for Boston may very well have been the best thing for both himself and SF.  He's shown a lot of "resting on laurels" and getting mega fat after championship years and subsequently getting injured.  In the case of SF, they need to show they aren't going to be "championship drunk" yet again and flame out in the even numbered year and IMHO Panda was a big part of the reason that happened.  In return, Boston is gonna get a guy who has something to prove.
MLB – Washington.  Zimmerman, Strasbourg, Scherzer, Fister.  Wow.  Anybody else got a better starting rotation?
MLB – Miami.  I read on Yardbarker.com that Miami signed Ichiro to a two year contract.  Now I know he's over the hill, but what I like about this is that he'll be the 4th outfielder, but more importantly he can give that young and improving Marlins team some valuable experience in terms of coaching.  Similar to Torii Hunter in Minny.  I like the move.
MLB – Minnesota.  With the horrific seasons for the winter sports in Minny, how badly are sports fans jonesing for Baseball?  Minny is caravanning around Minnesota and North Dakota – in freaking January – to get fans fired up about the upcoming season holding Q & A's and fan fests everywhere.  They're even out there posting the GWRBI of Gene Larkin knocking in Dan Gladden for Minny to take the 1991 World Series in 10 innings of Game 7.  Not much of a video, but it's just to wet your Baseball appetite:
Not only that, I like what I'm seeing in Minny in 2015.  In my opinion a very solid young nucleus that is slowly building, and they were able to keep Plouffe.  With Molitor as the skip he's gonna pay dividends particularly in learning how to hit, and Torii Hunter came back to be a veteran mentor to this young group of talented kids so that's even better.  Yeah, they have issues, most notable at pitcher and defense in the outfield, but they are starting to learn how to hit, and if they can find some kind of FA to come in and help out, this could be a surprise team in a very deep AL Central.  Memo to the rest of the AL, don't sleep on Minny when you play them.
Heard a rumor that the Twins might be trying to snake their way in and get James Shields, and while I personally am not a fan of his, I think anything will help that pitching staff.
Spring Training Countdown:  24 days give or take before the first camps open on February 19th.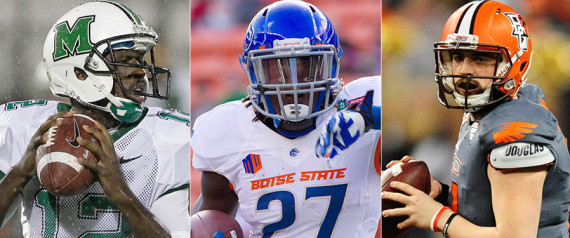 Hopefully last CFB for awhile.  I literally pray that the six "non-power conferences" decide to form their own division and piss on the NCAA.  Why should they be blocked from making their own opportunities?  Why shouldn't they be given a chance to have their own championship?  Because they're too big for FCS status, but not big enough to earn a share of the pie?  C'mon now…
Music video of the Week.  It occurred to me especially this week that there is just entirely too much talk coming out of sports, and a less than satisfying amount of action.  So let me just go with a little Toby Keith here:
Good Story of the Week – WWE.  I very rarely give respect to this group of has beens, but the other night during Raw, what the TV didn't catch was actually pretty cool, sorta.  John Cena was getting his traditional weekly beatdown and some little kid in the front row started bawling.  Triple H broke character to comfort the kid.  Small potatoes I know, but it made me feel a bit better about these guys.
Good Story of the Week #2 – Coach K.  It's no secret, I don't like Duke CBB.  But absolute respect to Coach K for winning 1000 games. 
Sporting D-bag of the Week – The media.  Jesus media, are you that hard up (read:  LAZY) to find a story in the off-week prior to Super Bowl?  You mean to tell me with all that press there, nobody could be creative enough to find something, anything to talk about other than the inflation level of footballs?  YOU SUCK?
Sporting D-bag of the Week – Honorable Mention.  Josh Gordon, NBA All-Star fan voting, The WWE for their "Royal Rumble", Dick Sherman and his "conspiracy theory", Ray Lewis asterisk comment, Sacramento Kings for their lack of defense on Klay Thompson, and anybody in the NBA trying to trade FOR Lance Stephenson.