While wishing for a big lottery win because I would make a superb snobby rich person...
BOSTON RED SOX
Through the first two games of the series, the biggest discussion point has to be the boneheaded fielding moves made by both teams. In the series opening win for the Red Sox, St. Louis had two miscues that opened the gates as Boston blew them out 8-1.
But the Cardinals got a little karmic payback in Game 2 when the Red Sox defensive foul ups helped enable them to even the series heading back to St. Louis.
I say karmic payback because when the errors happened in Game 1, all the papers could talk about was how bad the Cardinals fielding was. I mean, it was one game not a season long thing, wasn't it?
I know you might be thinking that this was just the story that was in the Boston area papers but they weren't alone in coming off as kind of bragging because St. Louis screwed the pooch so bad in game 1. The national papers and ESPN talked as if the sky was falling in and Boston was suddenly going to sweep the series or something.
I loved watching David Ortiz stroke that two run homer in Game 1. I marveled at, though hated, that catch that Carlos Beltran made that robbed Big Papi of a grand slam earlier in Game 1.
Jon Lester was fantastic on the mound in Game 1 and John Lackey was pretty good. That Wacha kid for St. Louis seemingly has no fear.
As for Game 3, I have a question and a comment/rant.
The question I have is for Red Sox manager John Farrell. Dear John, how the hell do you leave Brandon Workman in to hit when he has not once come to the plate since becoming a professional ball player? Especially since you had Mike Napoli on the bench in reserve? I'm assuredly not as well versed in baseball strategy as a guy who got a MLB managing job, but what did you think Workman was going to do in his at bat that Napoli couldn't have potentially produced a better result for?
And the comment/rant begins with: ARE YOU FRELLING KIDDING ME?
That's how a game ends? On a BS call like that? I know Farrell said in his post game press conference that the call was technically correct, but he was also correct in saying what was Middlebrooks supposed to do at the time? HE WAS ON THE DAMN GROUND after trying to make a play!
I know offense trumps defense in every sport these days but if anything the blame should've been put on the runner for not avoiding a defenseless prone player on the ground!
A terrible "correct" call is still a terrible call. And in the divisional era of baseball where 16 of the 18 teams to win Game 3 of the World Series have gone on to win the title, the call holds an even bigger responsibility the final outcome.
To be fair, I likely wouldn't be as upset if the call had gone in favor of the Red Sox, but DAMN MAN, seriously? Middlebrooks was LAYING there!
COLLEGE FOOTBALL
As I said in last week's column, I took in a college football game yesterday. Believe it or not it is the first college football game I ever attended.
It was the Mass Maritime vs. Umass-Dartmouth Division 3 game. The reason I went was because Mass Maritime has a player on the team that I coached one season in youth basketball. E.J. was the leading scorer on that team and helped us go on to win the championship that year.
He's having a standout season for the Buccaneers including setting two school records this season.
You can read a little more about him here: http://www.wickedlocal.com/wareham/sports/high_school/x1275635662/Can-t-stop-E-J-Bennetts-gridiron-hustle
The game itself was brutal. At least in terms of comfort for me. Good gawd it was windy and cold! It served as a reminder why I don't go to football games once the weather turns cold.
Mass Maritime won the game 34-21. EJ had just 1 catch for 13 yards in the first half and didn't play in the second half. I'm not sure why but I did overhear someone in the stands saying he wasn't even dressed for the 2nd half and might have a shoulder injury. But I have no way to confirm any of that for sure.
You can check out the game recap here: http://www.mmabucs.com/sports/fball/2013-14/releases/UMass_Dartmouth_Summary
I also found out that another former player of mine is on the Mass Maritime team. Though they somehow managed to screw up his name on his player profile, CODY played for me three times during his basketball days. Profile link: http://www.mmabucs.com/sports/fball/2013-14/bios/Stahmer_Cory
I also learned that another former player of mine is the offensive line coach for UMass Dartmouth. You can check out his profile page here: http://www.corsairathletics.com/sports/m-footbl/coaches/sylvester_josh
Alabama - The Crimson Tide crushed Tennessee 45-10 yesterday. Ho-hum, another day at the office for Bama. The game was on CBS and I saw some of it. (I ended up taking a nap for part of the game.)
A.J. McCarron had 2 TD passes but finished the day watching Blake Sims at QB. T.J. Yeldon ran for 3 TDs. And the Bama defense got an 89 yard interception return for a TD from Landon Collins (pictured below)
I don't think anyone can really say they are surprised by the final score of the game. Tennessee is just not in the same class as Alabama.
The Tide has a bye next week before playing LSU.
Boston College - Despite playing against UNC's awful defense, the BC Eagles got blown out 34-10. They could get nothing going offensively for most of the game.
QB Chase Rettig was sacked 4 times and was just 10-20 for 57 passing yards. THAT IS NOT A TYPO. He had just 57 passing yards on the day. And 8 of those completions went to Alex Amidon.
That sums up BC's aerial "attack". They just have no one else that Rettig can find downfield.
Now, the ground game for the Eagles was decent overall. ACC leading rusher Andre Williams (pictured below) had 172 rushing yards including a 56 yard TD run. But it wasn't all sunshine for Williams on the day as he lost a fumble as well.
But in using a cliche I'm sure we've all heard before, he can't do it all by himself. It seems week after week you don't know what you are going to get with Rettig. He can look like a world beater one week and then regress to being no better than a Pop Warner player the next.
The Eagles are now 3-4 on the season.
This shot of coach Steve Addazio pretty much sums up what most BC fans must've been thinking after this pathetic performance by the team.
In other game action that caught my attention for whatever reason, I think it is safe to say that Miami got caught looking ahead to next week's game against Florida State. Wake Forest gave the Hurricanes all they could handle. Miami remained undefeated with a 24-21 victory but had to work very hard to seal the victory.
I think the bloom is off the rose for Vanderbilt. They are now 4-4 after losing to Texas A&M today 56-24. Losing to the Aggies isn't exactly a rare thing for any team these days but with all the talk about the culture change at Vanderbilt under coach Franklin, they seem to be unable to really sustain any level of above average results.
A&M's Johnny Manziel had 4 TD passes in less than three quarters of action. Not a bad day at the office considering the concern over his shoulder and whether or not he'd play today.
Florida State honored former coach Bobby Bowden before going out and destroying NC State today. The Seminoles had 35 points in the first quarter and rolled 49-17 on the day. QB Jameis Winston was taken out after the first series in the second half but had 3 TD passes.
According to the studio crew on ESPN, Duke had not beaten a ranked team since 1971. Well, that streak is over after they stunned Virginia Tech 13-10. It was their 6th win of the season so the Blue Devils are also bowl eligible now too.
USC beat Utah 19-3. But you've got to read the game recap to see just how bad the injury situation for USC is getting: http://sportsillustrated.cnn.com/football/ncaa/gameflash/2013/10/26/52501/index.html#recap
Baylor beat the crap out of Kansas 59-14. I can't decide on how soon the Jayhawks fire Charlie Weis (pictured below, left) but this is another college job he's flamed/flaming out on. You have to wonder if he'd be better off going back to the pros as a coordinator.
UCLA's Brett Hundley had nearly as bad a day as BC's Chase Rettig did. In the team's 42-14 blowout loss to #2 Oregon, he had 13 completions for 64 yards. Of course he did get a TD pass in there among the completions so individually he had a better day than Rettig. However, it is small consolation when the team gets their butts handed to them.
After totally screwing the pooch against Tennessee last week, South Carolina got some measure of turnaround by knocking off #5 Missouri 27-24. The loss for Missouri ends their unbeaten streak and for the moment takes them off the discussion table as a contender to end Alabama's run. However, Auburn's 45-10 win over Florida Atlantic keeps the dream of an Iron Bowl with huge title game implications alive. Give credit to Gus Malzahn, he's turned the Tigers around in amazing time and fashion. And they are a real threat to the Tide.
Ohio State 63 Penn State 14, this is what happens when you import SEC football to a conference like the Big Ten that is woefully unprepared for it.
FANTASY FOOTBALL
I had a disastrous week last week in my two leagues. I got smoked in both matchups and learned after the fact that I had forgotten to switch out one of my players who was on a bye week. Just awful to say the least.
COLLEGE BASKETBALL
Hartford Hawks Women's Basketball - Head Coach Jennifer Rizzotti and star guard Amber Bepko made some preseason news this past week.
Coach Rizzotti was added as a court coach for USA Basketball and Bepko was named as a preseason All-America East selection.
The season hasn't started yet but we've already got a great story and accompanying video out of Northwestern for the men's basketball team.
James Montgomery is a walk-on for the team. But his hard work, hustle and all out effort impressed coach Chris Collins so much that he gave Montgomery a full scholarship and announced it front of the entire team. And then you get to see the phone call Montgomery made to his mother to tell her the news. Here's the story: http://extramustard.si.com/2013/10/22/northwestern-basketball-james-montgomery-walk-on-scholarship-video/
HIGH SCHOOL FOOTBALL
For a look at some of the other high school sports news I wrote about this week, check out this link: http://www.t-s-b-n.com/pt/High-School-Sports-102513.10-25-2013/blog.htm
As for last night's football game action:
Wareham Vikings - The Wareham season of despair continued against Apponequet. They lost 46-16. The Lakers were scored on their first six possessions and were up 33-0 before Wareham scored. The team is now 1-7 on the season.
ORR Bulldogs - It was a tight game in the third quarter, but ORR pulled away from Seekonk late and won 31-14 to remain undefeated. My ex-player Richie was held to just 31 yards rushing as the defense keyed on stopping him. But he had an interception on defense that set up the TD pass that broke the game open.
And in other high school football news, did you hear about the "bullying" case down in Texas?
You can read the story for yourself here: http://www.nydailynews.com/sports/high-school/high-school-football-coach-cleared-bullying-losing-squad-article-1.1495421
It seems that winning a game 91-0 is now grounds to file a complaint against the coach of the winning team for what was termed "bullying".
Of course, the immediate reaction without knowing the details would be "How horrible of the winning team to run the score up like that!"
But then you learn the details. The Aledo High team that won was previously undefeated and averaging over 69 points a game. The Western Hills team that lost is TERRIBLE and likely had no legitimate business being on the same field.
The Aledo starters played just 21 plays in the game and then the 2nd and 3rd string players got to spend the rest of the game participating instead of watching.
In the second half, the clock ran for the entire time instead of stopping.
Oh, and the Western Hills coach had no issue with what happened.
But some parent took it upon themselves to make a blowout loss a national news humiliation for the entire team. They filed an online complaint form alleging that the coach Tim Buchanan bullied the losing team by running up the score.
You'd think this would be a joke, something The Onion would come up with. But no, it seems that if the complaint is filed, an investigation is required.
And while the matter was quickly dismissed as meritless, it will be on the coach's record forever that he was investigated.
I saw a blurb article in the USA Today this week that said one of the things listed in the complaint was that the coach should've not had his players try so hard during the blowout.
Yes, you read that sentence correctly. In a state where football is revered above god, family, country, sex and food, someone actually had the balls to say that you shouldn't give your best efforts so as not to offend the delicate sensibilities of the players on the losing side.
You know we are in decline as a culture when even Texas is home to people who are raising a generation of pussywhipped future adults.
NBA
Chris Ballard had a lengthy piece on the late NBA player Bison Dele, ten years after his death. I thought it would be something you all might like to read. Here's the link: http://sportsillustrated.cnn.com/longform/bison-dele/
NFL
You know how punters are really bad at tackling? It isn't a skill that they are called upon to perform often unless your special teams coverage sucks beyond words so it might be a little understandable.
But Colts punter Pat McAfee might not want to tackle someone ever again. He made a blowout tackle against Trindon Holliday of the Broncos. And the next day he was "randomly" selected for drug testing.
You can read the entire suspicious and kind of hilarious story here: http://extramustard.si.com/2013/10/21/pat-mcafee-punter-colts-steroid-test/
YOUTH SPORTS
I learned this week that the Brian, the guy I coached with my last two winter seasons on the boys side, quit both the league board and as a coach. He apparently is just not "feeling it" and is taking at least this year off.
MISCELLANEOUS
Comic Convention - I'll be attending the Rhode Island Comic Con next weekend and covering it for Pop-topia.com. This may or may not delay exactly when next week's Sunday Musings will appear. Just wanted to let you know because I'm sure you base your lives around when my little piece of rambling is posted.
Food - I went out this week with Brian and Chad, plus Chad's wife Erica for a meal. We went to this place called The Chateau Restaurant. http://www.chateaurestaurant.com/
I had the combo plate of marinated sirloin tips and grilled turkey tips in a bourbon marinade for my entree. I loved it and would love to go back for another meal.
Movies - The first trailer for the Captain America: The Winter Soldier has been released. You can check it out below.
Books - I finished reading the John Sandford novel Mad River this week. I'm a big fan of the author and I love the series of books featuring the character Virgil Flowers. But I found this particular story to be merely adequate at best.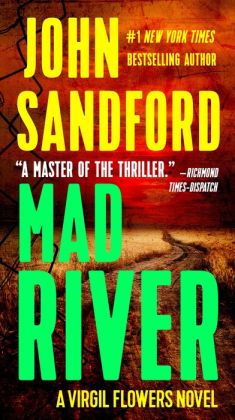 I also picked up three new books recently. The first one is the new Jane Lawless mystery from the author Ellen Hart. She's one of my favorites and I can't wait to delve into Taken By The Wind.
I also got the C.J. Box stand alone thriller Three Weeks To Say Goodbye and Lorna Barrett's Sentenced To Death.
Music - The DragonCon convention in Atlanta has a wide variety of offerings from sci-fi and fantasy, podcasting, cosplay and oh so much more. One of the musical performers is an Irish and Celtic music artist named Marc Gunn. He closed out the podcasting track at DragonCon this year with a live recording of a show for his Pub Songs podcast. You can check out the Youtube clip below for the audio from that show. The majority of the songs have a science fiction slant to them as well. You can learn more about Gunn at http://www.marcgunn.com .
I got the new Metal Church CD Generation Nothing on the day of release this week. I ordered it direct from the record company and got the T-shirt combo pack option. I wrote and submitted a review of the album already but it hasn't been posted yet. Hopefully next week for that link.
I also picked up the Best Buy exclusive edition of the new Motorhead CD Aftershock this week.