The end of the week is here, and it's time for some finger popping!

First I have to start with Bill Burr...I wanted to get this in earlier in the week, but oh well...Burr is a huge sports fan, and loyal to his Boston roots...Last week on The Opie & Anthony Show Bill talked about how he hated how important the Pats/Jets game was to him...Saying, "I really need this one." Well on his Monday Morning Podcast he dealt with the loss, in typical Bill Burr fashion...
Next, I said I was going to start getting into Hockey more, now that Football season is just about done...Wednesday night helped that out greatly, as I sat down to watch my beloved New York Rangers take on the Toronto Maple Leafs...Holy shit! The Leafs are a disgrace...I have said Toronto GM Brian Burke is the most overrated piece of shit in Hockey for years now, and the way he's had the Leafs going is just helping to prove that point...Keep on trading draft picks and young talent for average players Burke, it's doing wonders for ya!

If you didn't know, the Rangers rolled the Leafs 7-0, lead by 4 goals and a an assist from Marian Gaborik...



The NHL likes to think of Toronto as one it's key markets...I have no idea why...The team has been in shambles for some time now...They would have been better off sending their AHL affiliate out there...At least they wouldn't have given up...Yes I said it...I watched an entire NHL team give up halfway through a game...Well except Colton Orr, he kept trying to get into fights and running people, but it did no good...

The fan-base in Toronto has got to take a stand...Tell Burke to get a goalie, and stop trading away talented young ones...Actually fuck Burke...Tell ownership to get that hack out of there...Hell give me a few months, to get in shape and I'll get between the pipes for your non-scoring, sorry ass team...

Next there's the Cleveland Browns...It just broke that the Browns will be hiring Dick Jauron to be their Defensive Coordinator...This had been the rumor since Pat Shurmur was hired to be the Head Coach, but it sure has taken some time...What is also taking some time, and probably will continue to, is hiring a Offensive Coordinator...Why? I'm sure it has something to do with Shurmur, a first time Head Coach, who had only been an OC for 2 years, saying he plans to call his own plays...Well why the fuck would anyone want the OC job...This asshole who is younger than you, coached less than you, is now your boss...Oh, and he wants to do your job too...

People here in the Cleve keep saying we have to trust team president Mike Holmgren...Why? What the hell has he done? He won 1 "Super Bowl" as coach in Green Bay...He had a number of good years as a coach, but he was pretty average...So why do I need to trust in his fat, walrus looking ass? Tell Me! You can't, can you?

In other news...Hollywood hottie, Anne Hathaway is slated to play Catwoman in the next Batman movie...I like the choice!





And now, onto the finger licking good, finger poppin' ladies!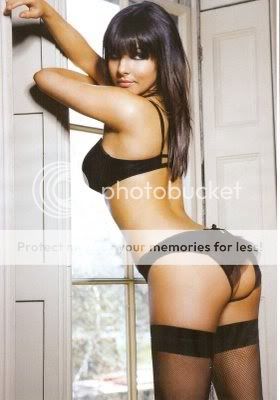 Enjoy the weekend...

Later, The Beeze.