Thoughts from an Island Girl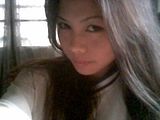 ​The future will look very different from today indeed.   In the future, say some 20-30 years from now,  are some of my predictions.    The NBA will canonize Jeremy Lin into the NBA's Hall-of-Fame.   He will be noted as the first player of the 2000s,  not to leave a harem of unwed mothers with his progeny.
​In the year 2035,  Colin Cowherd will replace Ismus as the ugliest talk show host to not wear cowboy boots and a ten-gallon hat.    By then,  female listeners will have forgotten about Rush's slut-gate as unemployment falls to 86%.
​In 2036,  will be the first year that NASCAR goes all-electric.  It will also be the last year of racing for Jeff Gordon.   He and Kyle Busch will both be quoted as saying their car,  is 'a piece of junk',   and Todd Bodine finally gets a full-time sponsor in the walker division of NASCAR.
​Lady Gaga,  Janet Jackson and Kirsty Alley will star in the new version of the Golden Girls with Betty White, now 114 years old as the grandmother.    Bea Arthur was not present for the opening,  but Justin Bieber was selected to replace Ashton Kutcher who quit before the first show to reconcile with on-again, off-again heart beat... Demi Moore.
​In the World of Golf,  Tiger Woods finally won his first match in over 25 years.   But his romantic life never really suffered as he approached nearly Gene Simmons like numbers in the swingers hall of fame.   Who said swinging was just in baseball and golf, any way?  Oh and Gene Simmons and Paul Stanley got Ace Freehley and Peter Criss to reunite for another world tour.  Viagra sales are way up,  as Woodstock 2050 nears.    On a more somber note,  the elderly Johnny Monkey was never quite the same after Davy Jones passed away but Johnny Monkey Jr had nothing but good things to say about Papa Chimp and that soon,   he and the elder simian will make an auto-biography sans Clint Eastwood.
​Well that is the news of the future,  and I hope you tune in next week,  when the story of the day is 'When will this climate change stop?"