While forewarning everyone that this is a shorter version than usual this week...
MORE IDIOCY FROM A FORMER PLAYER
A couple months back I had linked an article about an ex-player of mine that got arrested for drugs. The story was made more sensational because two women were also arrested and one of them had her 10 year old daughter in the car at the time of the drug deal.
Well, the ex-player of mine obviously hasn't learned his lesson because he got arrested again. I know that I played no part in his life decisions but it galls you to know that someone you had a hand in coaching learned nothing of what you tried to teach either on the court or simply by example.
Here's the article detailing his stupidity: http://www.southcoasttoday.com/apps/pbcs.dll/article?AID=/20131007/NEWS/310070314/1009/TOWN08
COLLEGE FOOTBALL
Minnesota - The Golden Gophers lead off the college football recap for the second week in a row. But once again it isn't due to anything they did on the field.
No, it is because Jerry Kill made news again this week. After suffering his 5th game day epileptic seizure before last week's game at Michigan, the coach announced he is temporarily stepping away from his coaching duties to focus on the treatment and management of his epilepsy.
This is a good thing because the seizures were becoming a big distraction to the whole team. You always hope for the health of the person but it seems that this last seizure finally got through to the coach that he needs to address things more thoroughly if he hopes to continue coaching.
Boston College - I suppose I should've known better but I allowed my hopes to rise as I watched the Boston College Eagles play #3 Clemson this afternoon. And play is definitely what they did for the 3 plus quarters.
With Clemson unable to hold on to the ball in the first half and not really able to mount much in the way of offense, the Eagles held a 14-10 lead in the fourth quarter. But the Tigers scored a TD to go ahead and on the next possession, BC quarterback Chase Rettig displayed an unbelievable lack of presence of mind as he fumbled the ball as he was getting sacked deep in BC territory. Clemson scooped up the ball and ran it into the end zone to go up 24-14 and effectively cap off the game.
There was time left in the game, but it wasn't to be as the score held up and BC's lack of overall ability to stop Clemson when it mattered most came back to bite them in the tailfeathers.
It ruined what had been a really good game for the Eagles. The defense did bend in giving up 496 yards in total offense but it didn't break until midway through the fourth quarter. They held that high powered Tajh Boyd led offense to just 3 points in the first half.
Chase Rettig hooked up with receiver Alex Amidon for a beautiful 69 yard TD pass that put BC up 14-10 in the third quarter. Rettig finished with 192 yards passing, 121 of which were completions to Amidon.
Andre Williams ran for 70 yards on the day, but it was Myles Willis (pictured below) who had the best run of the day for the Eagles with a 38 yard TD dash.
The Eagles are trying to compete and while they are falling short against the best parts of their schedule, I think it is to the credit of coach Steve Addazio that they are in these games at all. You can see his enthusiasm on the sideline and even from a distance, it is infectious.
Alabama - The first half of the Alabama game against Kentucky saw two lost fumbles by the Crimson Tide in the first quarter.
But then came absolute domination by Alabama in the second quarter. The Wildcats must not have known what hit them as they went to the lockerroom for halftime down 24-0. And the thing of it was, it was just Bama being Bama. There isn't anything particularly flashy about what they were doing to Kentucky in the first half.
On the final score of the half, there was a false start penalty called on one of the linemen and Nick Saban just went ballistic on the guy. Before the ESPN cameras cut away from the tongue lashing, I found myself glad I wasn't much of a lip-reader.
In the second half, the Alabama defense "slacked off" a bit and gave up a touchdown to Kentucky. But that was pretty much it as the Crimson Tide rolled their way to a 48-7 victory.
A.J. McCarron (pictured below) threw for 359 yards and a TD while running backs T.J. Yeldon (124 yards, 2 TDs) and Kenyan Drake (106 yards, 2 TDs) helped control the game on the ground.
The defense held Kentucky to just 170 total yards of offense, including just 76 passing yards.
In other news, the early games yesterday featured a couple of stunning results but before we get to that, there was the 50-25 victory by Army over Eastern Michigan. Beyond the Army-Navy game, I usually don't pay much attention to the service academies during football season unless they happen to play one of my teams. But I saw the highlight package info on TV that running back Terry Baggett (pictured below) had one heck of a day for himself. He ran 18 times for a school record 304 yards and 4 TDs.
The game that has occupied the thoughts of a lot of people on the two blog sites I am a part of was the Red River Shootout between Texas and Oklahoma. It was largely assumed that given the questions surrounding the Longhorns and coach Mack Brown's status that Oklahoma would steamroll those in the burnt orange uniforms.
But you know what they say about assuming.
I caught the second half of the game and Texas just absolutely owned this game. They won 36-20, but other than a pick six INT for the Sooners, there really wasn't much in the way of competition for Texas over the last 30 minutes.
The win will quiet the cries for Brown's dismissal or resignation for a few days and it gives the seniors their first win over Oklahoma. So it is a good night for those deep in the heart of...
By the way, SI.com had a pretty good article on the state of the Texas athletic department this week. You can check it out here: http://sportsillustrated.cnn.com/college-football/news/20131008/texas-longhorns-athletics/index.html
Just when you thought Georgia was going to round the bend and take their spot among the "true" title contenders in the SEC, they run into a fired up Missouri team and fall flat. The Tigers, though ranked, pulled off a big upset 41-26 and improved to 6-0 on the season.
It didn't come easy though. They were up by 18 points in the 1st half on Georgia but the Bulldogs pulled to within 28-26 before Missouri pulled away for good.
Wide receiver L'Damian Washington (pictured below) was huge for Missouri with 7 catches for 115 yards and 2 TDs.
The biggest question surrounding Missouri now will be the status of quarterback James Franklin (pictured below). He left the game with a shoulder injury. The early reports are that it is a separated shoulder (his throwing shoulder) and coach Gary Pinkel has said he'll be out for a while. Later reports have it being as much as 6 weeks, if not more. (ESPN is reporting this morning that he's out for the year.)
In a battle of winless teams, UMass got their first win of the season by knocking off Miami (OH) 17-10.
Baylor beating Kansas State wasn't a huge surprise, but the fact that the Bears managed to put just 35 points on the board was a big surprise considering how explosive Baylor has been in previous weeks.
Another upset on the day was the 35-6 Wisconsin win over #19 Northwestern.
Penn State had a 21-10 lead but blew that, then rallied to force OT against #18 Michigan. But that wasn't the end of things as the game went into four overtimes before Bill Belton ran for a 2 yard TD as the Nittany Lions upset the Wolverines. They were aided by a pass interference penalty in that fourth OT on the play before the TD.
Of course, the biggest numerical upset on the day was the Utah 27-21 defeat of #5 Stanford.
BOSTON RED SOX
So I watched Game 1 of the ALCS last night, trading off during commercials with the Alabama football game.
And it was an intense game to say the least. Unfortunately for me and other Red Sox fans, the game was a mostly one sided affair as Tigers starting pitcher Anibal Sanchez (pictured below) completely dominated the Red Sox lineup for 6 innings. He gave up no hits and struck out 12 in such a fashion that it looked like a Little League team against him.
Making things even worse was that four relievers for the Tigers combined to hold the Red Sox to just one hit (a ninth inning single by Daniel Nava). The Tigers bullpen struck out 5 more batters for a total of 17 on the night. It looked like a Little League team trotting to the plate to face the Tigers.
Despite their inability to get a hit in support of Jon Lester (pictured below), the Red Sox actually had a few chances to score runs thanks to walks and wild pitches. But they left 8 men on base and just could not find any groove. Lester pitched 6 1/3 innings and scattered 6 hits. He pitched pretty good, but it wasn't enough.
The Red Sox will now have to regroup fast as they play the Tigers again tonight. They suddenly find themselves in a desperate situation. They have to win Game 2 or they are going to be heading to Detroit with a huge hole to dig themselves out of.
It was masterful performance by Sanchez to shut down Boston. Now the Red Sox need to come up with something a bit different to knock Detroit off their game and even the series.
WNBA
Congratulations go out to the Minnesota Lynx. They swept the Atlanta Dream to win the 2013 championship. It was their second win in three years. I was sort of rooting for them to win because I like coach Cheryl Reeve from her days with the Detroit Shock.
FANTASY FOOTBALL
Once again, I went 1-1 in my two fantasy leagues last week. I'm a model of mediocrity it would seem.
MISCELLANEOUS SPORTS ARTICLES
SI.com had a long form story about the death of an Alabama high school football player back in 1972. You can read "The Ghost of Speedy Cannon" here: http://sportsillustrated.cnn.com/longform/speedy/
A Washington Redskins fan writes about why he gave up his season tickets: http://mmqb.si.com/2013/10/08/why-i-gave-up-my-nfl-season-tickets/
MISCELLANEOUS
Music - I got a new CD review done this week. You can check out my review of the self-titled debut album from the metal band Ashes of Ares here: http://www.knac.com/article.asp?ArticleID=10349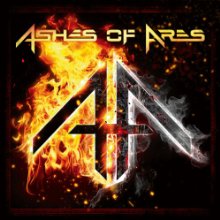 You can also check out the official lyric video for the new Place Vendome song "Power of Music":
TV - For those who enjoy The Walking Dead, this is just a reminder that the season premiere of both the TV show and the after show Talking Dead are on AMC tonight starting at 9pm!
Books - I finished two pretty good books this week. The first was a dark twisty thriller called The Wicked Girls. The author, Alex Marwood, crafts a tale about two British women who murdered a child when they were 11 and then fast forwards 25 years to learn more about what happened to them. She manages to make you feel both repulsed and sympathetic towards the two main characters which is a neat trick considering the crime.
The other book is the David Baldacci spy/political thriller The Hit. It is the second story to feature government hit man Will Robie. He's assigned to track down Jessica Reel, another government assassin when she goes rogue and kills her handler and others. But things aren't quite what they seem and Robie is left to figure things out for himself.