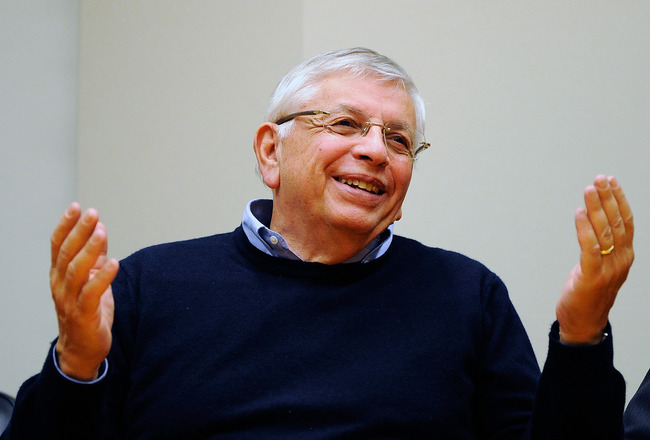 Welcome to Wednesday, Gabbers. I'm a year older and wiser this week. The Tigers GM decided to trade Doug Fister on my birthday. We traded Fister for prospects. Dombrowski said we picked up some great pieces for the future. He may well be right, but we need to win NOW. Miggy isn't getting any younger, though I imagine him having 3-4 more elite years barring more injuries. Verlander had a bit of a difficult year. No one knows what we'll have to pay to keep Scherzer around, but we have to pay it since we traded Fister. I thought I knew what the plan was after we traded Prince, but I'm stumped again.
My dad likes to get the Sunday paper. Well, he gets the paper everyday, but Sunday is always a lot bigger and better. We dissect that monster like every Sunday is Thanksgiving. My dad needs sports, the football pull-out, travel, and the TV Guide. I need a little of everything, including the comics. My mom takes everything but sports.
Well, I take up the sports page and read it through. I get toward the back and look at the standings.  The NFL is nuts. Half the divisions are decided, while the other half are deadlocked. Very few teams look like they are hopelessly out of playoff contention. I'm still getting used to the shuffling they did in the NHL. As of now, the Red Wings should make it to the playoffs. Not used to having to look as far for Chicago, but they are still rolling.
http://espn.go.com/nba/standings
Then I find the NBA standings. At first, I find the Pistons and see we're losing ground. I also notice that Indy is rolling. Then I look around the East and I regret it. What am I seeing? The Atlantic division leaders have a .375 winning percentage and they are also the Toronto Raptors. Of the 15 teams in that conference Three have a record at or better than .500. Three teams have won at least half of their games. Now, it's a long season I grant you. They've only been going about a month. Still, this has to be a new level of terrible.
This might be another anti-NBA rant here at the Gab. They happen a lot. A lot of us here take issue with the league for a lot of reasons, from players to culture. We might've been spoiled. We lived through some great basketball. We saw legends on the floor every night. Still, put aside all the Dwight Howards. Put aside The Decisions. Junk everything that we've focused on the last few years. Go pick up a newspaper or logon to the right website. Look at the standings and tell me you don't grimace. Tell me the 80's had this level of ineptitude. Tell me any of the teams in the 90s would have done this. Tell me the fans would've stuck around for it.
They didn't. We wouldn't have. When I loved the NBA, it was during the 90's and the early 2000s. We had more than a handful of good teams. The conferences were equal and, especially when Jordan was out of the game, you never knew who was going to win the Championship. There seemed to be more skill. The records I saw on Sunday may speak to a lot (lack of heart, competitive fire, etc), but they really showed a huge gap in skill.
Maybe you all have noticed this, but to me I think what I saw in the standings could be a big reason so many people are sensing a disconnect from this league. It's just so structurally flawed.
In the NFL so far, 15 out of 32 teams have a sub .500 record. On average though, that is spread out across the league to the tune of two teams per division. They have their weaker divisions, but they also don't have losing teams making the playoffs. The MLB had 14 of their 30 teams under .500. No losing teams made the playoffs.
The NBA has 30 teams as well. Half the league is under .500, with three teams sitting at .500. Of these teams, 13 are in the Eastern Conference. If the playoffs started today, 5 teams with losing records would make it in. Meanwhile in the West, two teams with records over .500 would be left out.
Look back to the start of the 90s. You have three fewer teams. Only 9 of the 27 teams are under .500. Two teams finished the season at .500. Things are a lot more competitive. Compare the 89-90 season to the one before it and you see there's different teams that make the playoffs. The Finals have the same champ, but the road there is different.
So, as a fan on the outside looking in, you wonder what happened. How did things change this much? The NBA added three teams. The talent pool got stretched. That might be partly true, but I find it hard to believe with all the college programs you could field more competitive teams than currently exist. Certainly free agency hasn't helped. The 2010s have saw the rise of super teams. Stars are banding together now more than ever in the NBA. What's more is this is happening By CHOICE. This isn't smart drafting. It's not shrewd trading. It's guys coming together to play.
Solutions have been made. People have been calling for the NBA to contract for years. Still, to do that you have more Seattle's on your hands. The league benefits, but individual cities really suffer in the end. Even taking teams out won't solve free agency created problems. You'll still have unequal talent distribution.
What I think might need to happen is restructuring. The NCAA has made that such an ugly word, but I think a shake-up would be the right thing for the NBA. The season is long enough that you'd still each team face each other at least once during the year. You wouldn't necessarily kill any rivalries. (Of course, many of us have doubted the existence of rivalries in the NBA today.) Moving teams would give up and coming teams a chance to thrive. The established powers would have new competition.
It might just work. The biggest trick is figuring out how. Geography is not a strong force in modern sports. That method also wouldn't do much to change things.  I would try an ABA conference and an NBA conference. Take the teams that used to be ABA/BAA and make a conference. There are about 10 teams there.
Boston Celtics
Brooklyn Nets
Denver Nuggets
Detroit Pistons
Golden State Warriors
Indiana Pacers
LA Lakers
New York Knicks
Sacramento Kings
San Antonio Spurs
You could even it out by giving them the 5 most recently added teams. So, the Raptors, Grizzlies, Timberwolves, Magic, and Bobcats.
That leaves you an NBA conference:
Atlanta Hawks
Chicago Bulls
Cleveland Cavs
Houston rockets
LA Clippers
Miami Heat
Milwaukee Bucks
New Orleans Pelicans
Oklahoma City Thunder
Philadelphia 76ers
Phoenix Suns
Portland Trailblazers
Utah Jazz
Washington Wizards
That shakes things up. It leaves both conferences some well established teams and also gives some up and coming franchises more of a chance to make the playoffs. If nothing else, it's different. It just might give the game the jump it needs of late.
Well, that's my thoughts on the matter. I don't care so long as they fix the East. Thanks as always for coming by. Hope everyone had a good Thanksgiving and can get ready for Christmas in 3 weeks. Yikes. I leave you as always with your word of the week.

 ham tongue, noun
An oral condition that is the undesired result of consuming too many sodium injected foods, such as ham. The main symptom of ham tongue is a perpetual and unquenchable thirst accompanied by a lack of saliva.

"Pass me your Gatorade, I can't get rid of this ham tongue." "I am exhausted, I was up all night with my ham tongue."