Thoughts from an Island Girl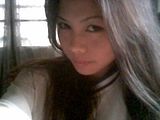 Where to begin?  The impact of former Arkansas coach Bobby Petrino has pretty much reached Tsunami-like proportions.  So much so,  that Hogville is down.   It is apparent that the reaction has gone nuclear with Hog fans.   To add insult to injury,  many beligerent anti-Hog fans are antagonizing the fan-base in Fayetteville and around the state.  Such brazen individuals such as Auburn fans try to talk about Karma but are you kidding me?  Really?  Re-ally????  People from Kansas State, Missouri and of course, Auburn,  create accounts just to mess with the faithful.l
Hogville staff is playing the politically correct card and they like other bashers and cannot read the cautionary tale correctly.  And that is,  those glasse houses are fragile and the slightest quake on a fault line spells disaster.   So who are the victims here?  Well first naturally is the wife and kids.   That is profoundly private alhough Bobby brought that upon that on them and his self.
Then we get to the younger woman.  Here in lies one of the biggest rubs.   The Bible says if you sin with your eyes,  it is the same as cheating.  So Kate Upton does a shoot in a movie with revealing bathing suit.   Now that is no problem but what kind of message does this sends to kids?  And also,  to all the middle-aged men like Bobby Petrino,  who salivate, who are you?
Then come the fans who are not students and they suffer a deepening rift and fall into the chasm of marginalization and it is not like they don't have a problem with recruiting instate and out.   Now the likes of Bleacher Report may hay and programs who are actually cheating the game,  laugh and sign,  a sigh of relief.
 And then there are the students and alum.   They didn't sleep with the girl but the honest ones wish it were them.   But more than that,  they take the hardest hit on the field.  They and the players,  who are students too.    It is easy to be on Mt Olympus and deify yourself and make judgements when your own back yard is not mowed.   Pinpup girls are a deft revenge for honey do lists and the obligatory dinner out.   I get that.   Who hasn't seen that?
In the final anaylsis this is all on Bobby and then the sharks the infest the reefs of our every day lives.   Dufii like Skip Bayless and the Colin Cleansing can behave like John Henson.
Lastly after all this I just want to call out the judges and juries who move from Steroids to Sock puppets and Spongebob Square Pants.