†
Hello Everybody, and happy Thursday.
I have to start off with some non-sports venting. I had the Techie day from hell yesterday and spilled over to today. It started at work my computer had been acting up for a month. It took 4 calls and two emails to the friggin helpless desk . Before they came out to tell me my hard drive is toast. Of course they rebuilt the damn thing a few months ago in the first place.† Anyway they replace, I leave early Monday to guy to my little guys moving on ceremony he is making the jump from elementary to middle school. The computer dweb sat in my office for 4 hours lost all my recent files that canít be recovered so 4 months of work down the shitter.
†
Nobody , tells me he was there or what he did so I call him he hits back with some instant message and I loose the connection and he sends me back a fucking nasty email.But I have his friggin Purchase and sales agreement for the house is buying on my computer so what was he actually doing? †
†
Iím just pissed at this point, my daughters Ipod has been acting up so we made an appoint at the Genius bar for &:20. I leave the house after dropping my son off after BP and picking my daughter up. We have plenty of time to get to the &;20 appointment. But we hit a small traffic snarl just enough to fuck things up. We show up at the Apple Store 7 minutes late. The guy asks if He could help me I say yeah we have a &:20 appointment. He says ok but unfortunately we canít look at it because itís 7:27 and we need ten minutes . Youíll have to make another appointment. So I agree my case , tell him in the real world 5 minutes means shit. It still my appointment time. Of course he is not making any I contact and is looking at the friggin Ipad. What burned my ass was there was at least seven employees behind the friggin bar with their thumbs up their asses. I said to the guy what are they doing oh they are with other customers and Iím looking their were other customers being waited on for sales and nothing else.
†
†This was a standard line the use because they over book these friggin appointment†these little get a lifers canít think out of the box. They certainlydonít get how to handle customers. I walk out in a Hough (I just kísd on the friggin Knuckler)after I asked another guy for a manager and he gives me the same Bullshit line.
†
At this point Iím friggin talking to myself about the lack of customer service and the just basic lack of flexibility.. Letís face it we spend a lot of money for these products I expect that this kid should be on his knees kissing my ass.
†
I tell my daughter letís go to the other Apple store about 20 minutes down I-95. Maybe there is a no show. We get there and a very nice women tried to help us but it was beyond her skill set and suggest we make an appointment for the next night and she said near closing is better. I could see this store was busy all the employees were clearly with customers.. And yeah there wasnít going to be an appointment. So a couple of rain outs both my son and I had games we both got rained out. I†decided to get an appointment at the second Apple store. I did show up on time. The lady checking me in told me I be next but they were a few minutes behind. (I was thinking what happen to temn minutes). Another gentleman walks in with a broken screen and The moran from the first stores brother isnít listening to what the guy is saying. The guy had a confirmation†from†somebody in that store his machine was under warranty and it was just an exchange. The kid is telling him he needs a tech an there is no appointments available. The guy finally asked for the manager and was†acomodated. The Ipod s problem was fucking 3 minute fix. Apple†really needs to retrain itís people to be more customer oriented. I will never go in the first store again and I probably will never buy another apple product due to this incident. Maybe itís time to put all this device shit down and start communicating face to face.
†
I feel better Iíll save Mr. Fucking Coffee burning up for another time.
†††††††††††††††††††††††††††††††††††††††††††††††††††††††††† Maybe they can change†it to the Fighting Susans
†
The Fighting Sioux arenít going to be Fighting Sioux any more maybe they will be the Rushmores or something. In a 60-40 vote the University of North Dakota will retire the name. †Iím not sure I care all that much. I just sa the story and I figure I would throw out their.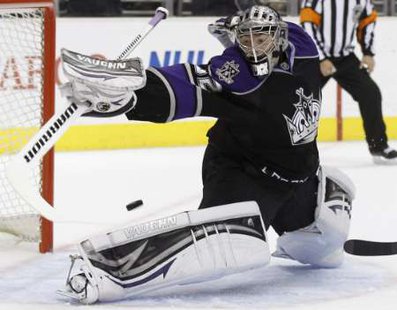 Congrats to the LA Kings . They were the best story during the playoffs. They deserve the Cup and They won it in a true fashion. Jonathon Quick was amazing and he won the Calder Cup first time since 1978Goalies won in back to back years.
What was a bigger ripoff the Belmont with no Triple Crown possibilities or the Picquay Fight. Thatís why I like the WWE better at least they admit itís fixed.
A shutout to Jeff talking about some old amateur ballparks here in MA. With some funky ground rules. I have done games at one of them itís pretty cool .
On to last Saturday it was 12 hour Youth Sports day. Central MA. Fort Devens for Lacrosse. Our boys didnít fair well going 0-2-1. These kids have lost 2 games in 3 years. There were too many conflicts they used U-13 kids on the U-15 team. Some of the better players couldnít make it. The Boys took losing in stride, they arenít use to it but they handled it well.
We rushed home for Devens for the little guys Baseball game it was a 3 hour affair and the Tucson Sidewinders were eliminated from the playoffs . Just a horrible game. What are going to do. The Blue Jays were rained out last night but are making a serious run for the town series 1-0 in the playoffs the bye helped. Anyway were at fields from 7 to 7 on Saturday.
Lil guy started Hockey Power Skating Monday Night. He was forced to skate his behind off. He did all right but he was dragging his ass in the second half. But he loved it. Only 7 more weeks off it.