Welcome to the tantrums where Uncle B.O.B. borrowed a picture from the local golf course after some crazy rain showers. 
Please forgive me for all this Sacramento Kings talk lately, but the storm clouds haven't left Northern California.  In fact, its starting to get downright nasty.  I regret the fact that I've been pre-occupied with the Kings stuff lately - I've been pretty much glued to it since Thursday.
Rant #1 – Sacramento Kings (err, Anaheim Royals).  Sunday, I was given free parking, a free ticket, and a free meal to go check out the Kings host the Portland Trail Blazers.  I wasn't really planning on going until Friday when the Maloofs went with the nuclear option and burned every bridge here in Crack-town.   I wanted to see how these proud fans would react.
Well, some came with signs, others with bags over their heads, still others rolled into the game with the old Kevin Johnson Phoenix Suns jerseys.  The fans acted with restraint and class.  They were quiet most of the game until the end when it got close, then the near sell-out crowd brought the long dormant ARCO thunder back to life.  Marcus Thornton his a 15-footer with three seconds left to beat the Blazers, and everybody left happy.
The Maloofs?  Rather than sit in their court-side seats, they sat in their luxury box.  They had the balls to walk in with fans, and after Marcus Thornton hit the shot to win the game, they went out into the concourse to share high-fives with the fans.
Rant #2 – Fandom for sale.  I can't remember who (It might have been Pablo) once had an excellent blog about changing who his favorite football team was and he ultimately decided that it would be the Sasketchewan Rough Riders.  Well, I'm in that boat now with my future favorite NBA team.    
So I guess what I'm saying is that the day the moving vans pull away from ARCO, I'll be searching for a new team.  I've thought about the Phoenix Suns because Mayor Johnson played so well for them, and it's a way to stick it to the Maloofs – they get irritated by little shit. 
I've always admired the San Antonio Spurs, and loved the color scheme, all the way back to the time of the Ice Man.
But then again, I was a huge Portland Trail Blazer fan way back in the day when Dr. Jack Ramsay ran the team.      
Like Pablo said - respond and tell me why I should root for your team when the Kings move.  I assure you I'm a lot more serious than the current d-bag owners of the Kings!
Rant #3 – Maloofs.  These have to be the dumbest owners to ever set foot since Ted Stepien.  Yeah Beeze, you remember him.  These clowns are a walking PR disaster, and now the Maloofs are calling businesses asking season ticket holders asking how they can keep the business.  From what I gather, many people are letting these brothers know EXACTLY how they feel.  Look you freaking idiots, you jammed up the city and gave us a shit team for the past six years.
You morons know that when it comes to SOCAL that we hate those gang-banging, wather-thieving, smog-having, botox-abusing, reality challenged freaks, yet you openly negotiate to move the team down to that cesspool?  Then every time negotiations start getting serious, you have your LA-based PR firm do something stupid, or get your LA-based lawyers stall the process.   Then on top of that, you're still talking with Anaheim officials.  Do you think we're stupid?  We're not gonna spend our hard-earned money and kiss your butt, only for you to move to Mickey's house in 12 months.
Rant #4 – Yankee Fan vs. Tebow.  First off, what is a Jet doing in Yankee land?  This is going to be fun.  New Yorkers (of all people) are already tired of Tebow's hype?  If I'm Tebow, I'm really starting to lay low, spend lots of time at the Jets facilities and learn stuff.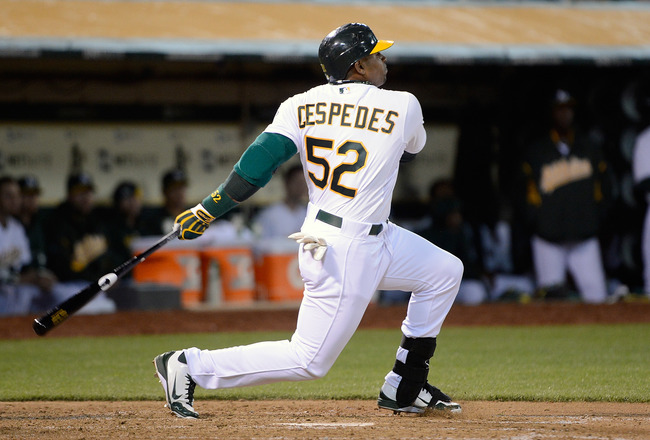 Rant #5 – Oakland A's.  A TEAM Batting Average of .206, and the vast majority of the games they've played have been against Seattle?   Billy Beane is taking some serious heat out here.
So many problems with this team and curiously, after the Maloofs got away with the anti-trust threat in the NBA the A's are making similar noise in their attempts to move to San Jose.  I will tell you that I truly believe that the A's need to move.  The team couldn't draw 10,000 on a cloudless Saturday game.   
Rant #6 – Bobby Valentine.  Over/Under on when the Sawx run this freak?  June?  The Sawx are yet another train wreck and trust me, if this thing goes south, it will go south in a hurry.    These KFC slammin, beer chasin' goof-offs need discipline, not a crazy bastard trying to run the show!  Curt Schilling might just be right - dude isn't the right guy!
MAN, THE DOUCHES NEVER STOP!!!