Welcome back this week folks, where things have just been a little too serious lately.  I thought another friend of mine could lighten the load a little:
Thanks Benny.  No honey, no subliminal message there, just chill out and put the frying pan down.  Haven't I dented that enough with my head???
Want another laugh?  Roseanne is gonna be the next "celebrity" roasted on the Comedy Central Roast with Jane Lynch as the Roastmaster?  Holy shit I see a train wreck coming – and it better be good after that disgrace of a roast of Donald Trump.  I'm just imagining what Lisa Lampanelli and Jeff Ross can say and do here.   Too Bad Greg Giraldo wasn't still on this Earth, because I'd pay money to see him destroy her!  Count me in as one who watches this with great interest.  Supposedly it's supposed to air next week.
Anyway, not-so-little B.O.B. is home for one week before the CFB grind begins with a quickness.  His first game is Thursday, 8/30 over in Minnesota against St. Cloud State who it appears is in the top 20 in the D-2 pre-season rankings.  In the meantime we celebrate his 21st Birthday before he goes back. 
Rant #1 – MLB.   What is it gonna take for the Chicago Cubs to get it?  Personally, I find it despicable that the owners of the Cubs are sitting here making money off "the loveable losers" concept.  And you know what, I'll go one step further - you Cubs fans are stupid for buying in! 
While we're talking about idiots, how bout Texas Ranger fan in Left Field causing disruptions by using his flash on his iphone and waving his Texas flag while Anaheim is at bat?  Dude, you're obnoxious – and an ass-clown.
Hey SF Giants, don't get cocky - that was only Colorado you did like that this weekend.  Melky Cabrera, NL MVP?  Yep!
Rant #2 –  Olympics.    Badminton players throwing matches and boxing judges being so blatantly on the take?  Look, I don't want to be a total douche here, but let's take anything that can be "judged" out of the Olympics.  You win races because you earn it.  You win a swimming race because you earned it.  This subjective crap has got to go.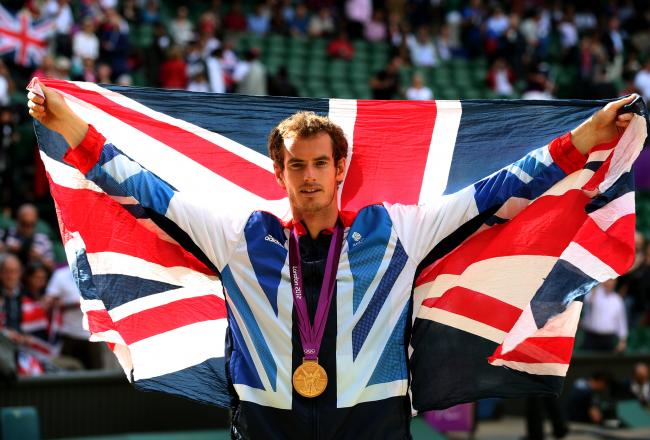 I swear I get a kick out of the Brits.  They are the most passionate fans of anything sports I have ever seen, and no Soccer Hooligan – that's not and endorsement of you.  Andy Murray beating Federer in straight sets for the Gold was surprising, but what an incredible site the fans were.  Hey not only that, the Brits who don't usually have a lot of success collecting medals are in third place in the medal count. 
Speaking of Tennis, hey Serena Williams - a crip walk for a dance after you took the Gold?  Seriously?  Sorry young lady, perception is 90% of reality and doing that made you look really bad.
Rant #3 – NBA Olympics Basketball.   Um, beating Nigeria by 83 points proves nothing, especially when they follow that up with a damn near loss against Lithuania.  Count me as unimpressed.  In the immortal words of Monty Python - eh, PISS OFF!!!
Rant #4 – Fixing College Football – Part 4 – Bowls.   Have three tiers, and get back to a more traditional bowl schedule by keeping the bowl games closer to New Years.
Tier 1:  Rose, Sugar, Orange Bowls.  These are the three playoff bowls – the first two to be played the Saturday after New Years.  The Championship Game should be seven days after and is rotated yearly between the three bowls.  YOU MUST WIN YOUR CONFERENCE TO PARTICIPATE!!!
Tier 2:  Holiday, Cotton, Fiesta.  The conference champs not playing in the playoffs, then the highest remaining ranked teams get invited.  These games should be played on New Year's Day.
Tier 3:  The rest.  If only ten teams are playing in the top two tier bowls, that frees up some good matchups here.  For instance, the #2 SEC team could play the #2 Big Ten team in the Citrus Bowl, the #2 Pac 12 team could play the #2 Big 12 team in another bowl.  If there is really a concern about "student athletes", play ALL of these bowl games during the "winter break".   A few tweaks:  The Sun Bowl should host the CUSA/MWC Champ vs. the Sun Belt Champ.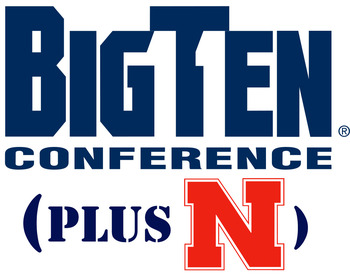 Rant #5 – College Football – The Big Ten.  Anybody who knows me knows that I AM NOT A BIG TEN FAN!  I think they've lived off of their reputation for AT LEAST 25 years and let the damn league fall into football disrepair.  But let me tell you, as I sit here and look at the potential coming out of this conference this upcoming season, I am pretty intrigued.
Wisconsin, Nebraska, Michigan State, Michigan, Ohio State (w/Urban Meyer), and now allegedly Northwestern appear to be the class of the league, and that is so much better than the Suckeyes running the show year after year and the rest of us piling on obnoxious Luckeye fan when Ohio State gets punked out every January.     
They're notorious for not winning the big game, but if what I'm seeing is actually right, the folks in the Midwest could really have something special in the coming years.
Rant #6 – NFL.  Props to Eli Manning who isn't falling into the media's trap about "dynasty".  The last thing the Giants need is a distraction like that.  They talk too much as it is – for now they can back it up, they don't need to put any further pressure on themselves.  Besides, Coughlin isn't trying to hear that!
Congratulations to the fans of the Cleveland Browns - getting rid of the deadweight owner was huge!!!  Let's now hope that your new owner takes the lessons he learned as part owner of the Steelers and applies them to the Browns.  I'll have more on the Browns as the season draws near, but I certainly hope they are working on getting tougher and not taking shit from the bullies of the league.
You really have to wonder if the Houston Texans are cursed.  This team just seems to get injury after injury after injury.  Unbelievable.
Bonus Rant – NFL Hall of Fame.  400 pound Willie Roaf wanting go to as a group to get manis and pedis?  I'll bet Jack Butler was down with that, when he's not telling Steeler fan to chill out!  Cortez Kennedy's sophomore story about his mom kicking him off the team for bad grades then sending him a postcard from the state championship game saying "Having a good time, wish you were here" was epic.  Curtis Martin's story was incredible.
Gosh, do I love how the NFL does this.  I love that on the first Saturday in August the season kicks off in earnest by remembering and honoring its past.  I love that there's only one pre-season game that week, and I love that it's in Canton in that little stadium.  I love seeing how Canton turns out and honors the past with parades.   But what I love most is that the league can still honor an 84 year old like Jack Butler, who many knew nothing about and basically told Steeler fans to shut up and had a quick speech!  How does a guy who was the interceptions leader in the 1950's get missed for so long?
HOF Game – at the risk of angering Harv, Kevin Kolb not taking long to get hurt?  You wanna talk about a QB under some serious heat…
Enjoy your week - Baseball is hot and Football is back - YEAH!!!