Welcome to the tantrums where Uncle B.O.B. is off to get his neck looked at.  Seems that all of this ranting has had an effect on the C3 to C7 veterbrae and caused four bulging disks and one herniated one.   Now that's something to rant about, well that, trying to write simple computer code, and damn heat...
Rant #1 – MLB.   I can only sit in utter amazement and laugh at MLB.  These idiots have a gold mine sitting out there waiting to be shown and they are too blind to smack ESPN and Fox around.  Short-term ratings overpower long-term security, eh?  You've got teams in Dallas, LA (twice), Washington DC, Chicago (South Side), and San Francisco, yet these cities and teams can't get their games shown on Sunday Nights?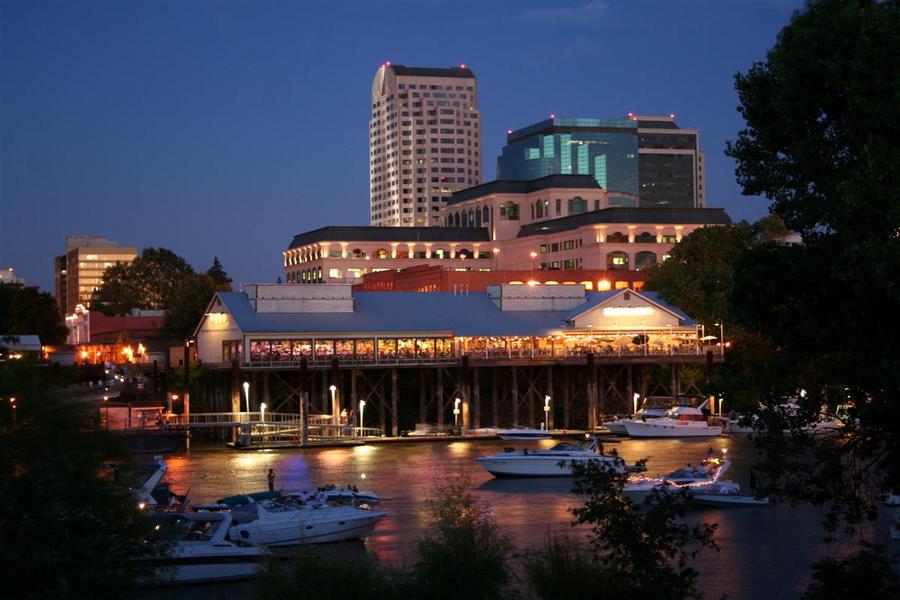 Semi-news out of Sacramento today about the possibility that the A's are looking at a move here.  It's been discussed from time to time, but with the Giants adamant about keeping the A's out of San Jose, Sacramento could be an option, especially after the Maloofs tanked the arena project downtown.  One thing that can be said about this is that Sacramento would probably support the A's better than Oakland does, at least in attendance.
I don't know what's going on with certain pitchers.  Tim Lincecum is struggling mightily and Heath Bell of all relievers has just lost his game.  I wouldn't be surprised if Lincecum has an injury he is trying to fight through, but Bell – I'm wondering if it's that boiler he's carrying around his mid-section…
Rant #2 – MLB All-Star.  Kansas City to this day still has the best ball park in all of MLB.  They were the originators and innovators.
Sean Salisbury said why not fix the festivities by giving the home run derby folks an aluminum bat and watch the balls fly like crazy. I agree, I'd love to see a 600 foot home run.
Rant #3 – NBA.  If the Brooklyn Nets sign Dwight Howard, yes, they'll have a strong team on the floor but chemistry?  Good freaking luck.  Hey Jay-Z, be careful what you wish for you just might get it.  The NYC media is already licking their chops to get some of that.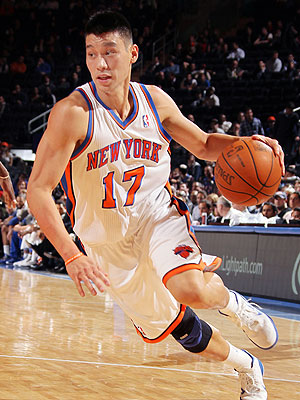 $30,000,000 for Jeremy Lin?  The kid is a great story, but a damn bad contract.  Houston straight up rooked the Knicks into resigning him.  They were going to pay luxury tax anyway, but they're gonna look even more stupid.
I found out yesterday that the Cleveland Cavaliers have seven first round draft picks over the next three years.  That could be a super team in the future.
Oh yeah, I said this over the weekend but how's that new CBA working out for the smaller clubs?  Look at where the FA's are going and that tells you all you need to know.  If players don't want to go to places like Houston - a HUGE town with no state tax and a pretty decent NBA history, then you know there is a problem - and we're not even talking about the Detroits, Milwaukees, Charlottes, and Sacramentos of the NBA - all doomed to remain where they are in the pecking order.  Nothing will change like promised come 2013 and 14 and quite honestly, the NBA needs to contract.
Rant #4 – College Football.   This is more in B-dub's wheelhouse, but if I'm Clemson I tell Robert Mkemdiche to take his threats to go to Ole Miss and pack sand.  Look, we all know that kids have friends who they think are good and they politic their college coaches to take a look, but trying to run a power play by "requesting" Clemson give his HS teammate a scholarship while holding up signing his LOI?  My take – This kids two options seem to be Clemson and Ole Miss, so there is obviously something keeping other schools away.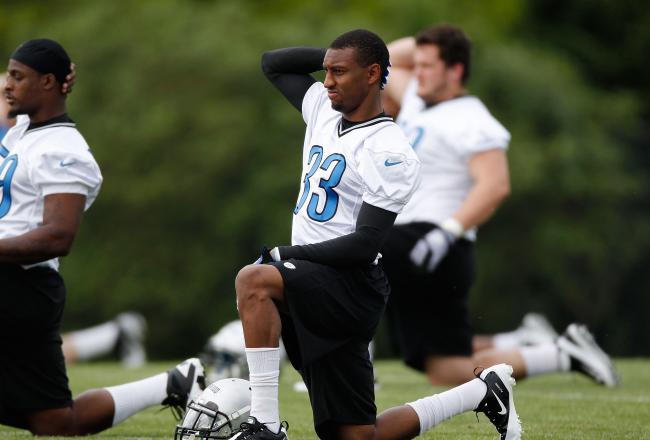 Rant #5 – NFL.   OK boys and girls, the OTA's and mini-camps are over, and we're only three weeks away from full blown training camps opening, so that means its time to start hearing player interviews on the radio.  Damn, I'm getting fired up.  There's hope everywhere, except Cleveland.
Then again on the subject of nothing good happens after closing time, Adrian Peterson gets arrested for putting his hands on a bouncer who just happened to be an off-duty cop asking he and his friends to leave at closing time.  To me, this could have been handled without slapping the cuffs on, but at the same time just go home or elsewhere AP.  C'mon now – you're better than that.
Rant #6 – Boxing vs. MMA.  Gotta laugh – Klitschko has a title fight and nobody cares, but UFC 148 had a pretty good buy rate.    
Bonus Rant – Roger Federer.  I can't lie I was rooting for Andy Murray so the Brits could go crazy, but damn if Roger Federer isn't the best Men's Tennis player ever.  He might have been boring, but he had massive amounts of game.  An athlete to be proud of.  Now I know that Tennis isn't the Gab's cup of tea but I'm seeing signs that there could be a renaissance of the Mens side with Murray, Djokovic, and Nadal all playing great.  They need to remember though that Federer is only 30 - he will still be heard from.
 STAY COOL MY FRIENDS!!!