No longer does the NBA have the likes of Bill Lanier, Wilt Chamberlain, Artis Gilmore, or Willis Reed patrolling the lanes of their league.
In their place are power forwards forced to play center named Tim Duncan, Dwight Howard, Nene Hilario, and Chuck Hayes play center for their teams.
Some attribute the transition of the game as the reason why the modern center prefers to face the basket to beat the defender off the dribble, as opposed to the old school way of posting up on the blocks to dominate the lanes.
Others lament the lack of fundamentals of the modern player as the reason why, men who rely on their athleticism instead of learning the game better.
Whatever the reason, David Lee, a 6'9" player on the New York Knicks, leads all centers in scoring in 2010 with a 20.3 points per game average. Though his numbers are comparable to Hall of Famer and Knicks legend Willis Reed, no one will confuse the two players' games. Even if they stand the same height.
Here are the very few of what constitutes a classic NBA center left in the games today.
Shaquille O'Neal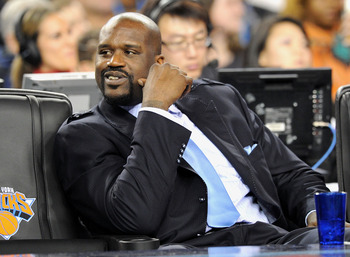 At 38 years old, he does more sitting on the sideline than playing these days. Still, with his best days a decade behind him, he is one of the last. A dinosaur.
Shaq can still sit his fat rump in the blocks and occupy space. His pet moves still work, even though defenders know they are coming.
For all the yapping and joking Shaq lays on reporters, he is almost a treasure. He may be the last of the old school centers who dominated the game at one point in his career. Enjoy him while you can, the party is just about over.
Chris Kaman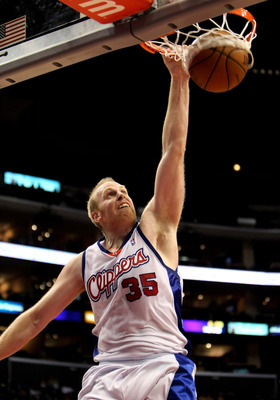 He isn't going to bruise you in the paint. Soft may be his best label. He still scores 18 points per game, while hauling in nine rebounds per game. Pretty underrated, but that goes with the territory when you don a Clippers uniform.

Andrew Bynum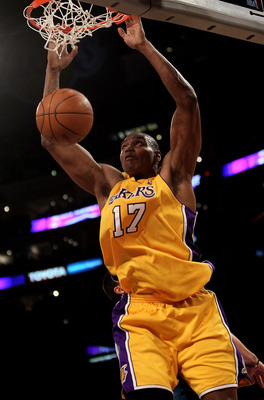 The guy is a tough as tissue paper. He is always on the bench with some ailment. He certainly will not remind Lakers fans of iron man AC Green.
When he does find his way on the floor, he gives you 15 PPG and eight rebounds, on a team with excellent power forward Pau Gasol helping him out.
Though he has been mentored by the legendary Kareem Abdul-Jabbar, the leading scorer in NBA history, the guy makes oft-injured Portland Trailblazers center Greg Oden look tough.
Kendrick Perkins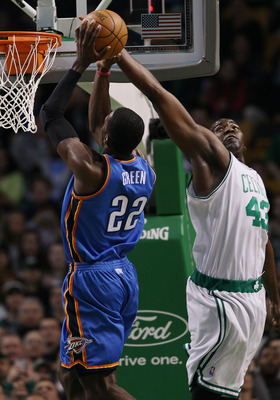 Kendrick may only be 6'10", but his healthy appetite has him tipping the scales at 260 lbs.
He is strictly a complimentary player, averaging 10 PPG, seven RPG, and almost two blocks per game.
He knows he has power forward Kevin Garnett next to him, whenever Garnett is healthy, so he smartly funnels defenders into KG's area.
Though he might not go down in Celtics history with Bill Russell, Robert Parrish, and Dave Cowens, he has already grooved a nice niche on the Boston parquet floor.
Yao Ming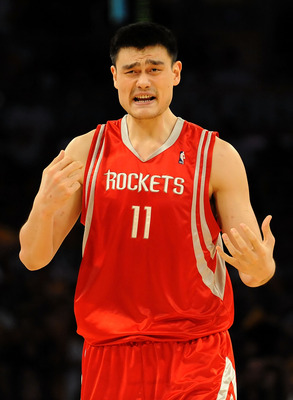 Yao might be done as a player. No one knows if the 7'6" giant will be able to run again on his brittle feet. His feet make Bill Walton's tootsies look normal.
When he does play, there is no denying his skills. His career average of 16 PPG and almost eight rebounds per game show he once was a presence in an NBA paint.
Can he return? Wait until 2011 to see.
Marcus Camby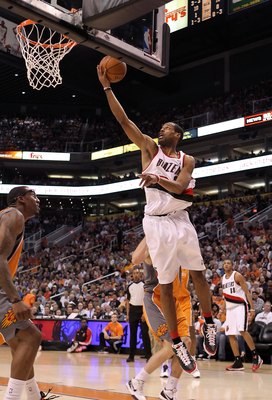 It is real hard to call this journeyman beanpole a center, but that is what he falls into because of his shot blocking skills. He is basically a poor man's Caldwell Jones.
Now on his fifth team, the well-traveled Camby is asked to block shots and grab rebounds as a role player.
He will score seven a game, while hailing down 11 RPG and swatting 2.6 blocks per game.
He won't remind you of Bill Russell, but the Connecticut native is better at what he does than most in the league.
Brendan Haywood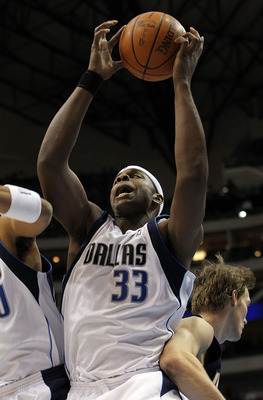 It is real hard for me to call this human marshmallow a center, but he is too uncoordinated to play another position.
One game, he gives you 10 points and rebounds, then he will go seven straight games of two points and rebounds.
Inconsistent should be tattooed on his forehead and has been for his career epitaph.
He has spent a career scared to go in the paint, which is the legacy of the North Carolina center...except Brad Daugherty and maybe Bob McAdoo.
Pick A Lopez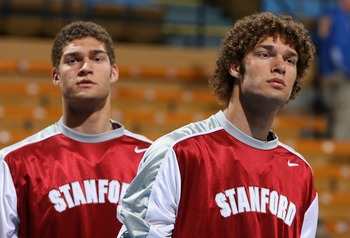 Brook and Robin are twins, in many ways besides birth.
Brook toils with the awful New Jersey Nets, giving them a respectable 18 PPG, nine RPG, and two assists and blocks per game.
Robin gives the Phoenix Suns eight PPG and four RPG, but his recent improvement lead to a Suns winning steak by allowing Amar'e Stoudamire to play his natural power forward spot. Robin Lopez is now out with a bad back.
Brook is considered the better Lopez, as well as the most rugged. Both were first round draft picks in 2008. Neither have shown anything less than promising careers in the NBA paint thus far. We'll see.
The Future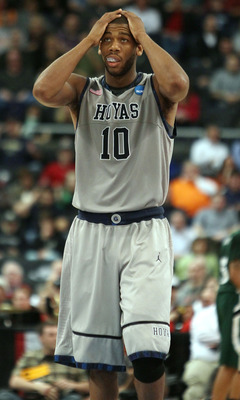 It looks bleak.
Cole Aldrich will be coming out in the 2011 draft, but he hardly impresses many with his stiffness. Solomon Alabi is an intriguing prospect many expect to be a first round pick in 2011, but is better on defense than offense. Jarvis Varnado is basically a 6'9" power forward with shot blocking skills.
Georgetown University's Greg Monroe is a finesse player whose skills may have been hidden so far in his team's scheme. Much akin to how Hoyas legend Pat Ewing's skills were hidden by the teams scheme when he was a shot blocker during the schools glory days. Monroe seems to be be on schedule to be one of the top picks in the 2012 NBA Draft, but he could use more bulk and strength.
Beyond them, there is not much hope for the next classic NBA center, so get use to the finesse weaklings patrolling the paint in your future NBA.