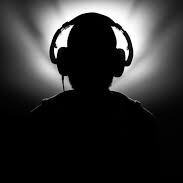 Another weekend, another snowstorm. I'm really done with the whole snow thing. Last week I got my first snow blower and it was awesome. I guess I've always avoided buying one because there's nothing quite like dropping $900 on a machine and not actually using it, but every year I've said I'm going to buy one and don't: at the end of the winter I say I'll buy one at the beginning of next winter; at the beginning of winter I say I'll buy one on clearance at the end.
What I didn't tell you last week, is that the guy was ridiculously honest – hell, I'm friends with his son – who lives behind me – so that's just good policy. So I'm on the phone with him and he's telling me about it: starts on the first pull, electric starter…all that. But then the kicker, "It's 9-years old and a Craftsman, so things tend to fall off of it…"
It snowed another 4 inches or so on Saturday, and so Sunday morning I was out cranking up the machine again. Cleared out the walkway I'd carefully cleared last weekend. Cleared the pathway I'd cleared last weekend. Then…stuff fell off it. Actually the drive cable just came off. Now what? It took 10-15 minutes or so, but I finally got into my shed and was able to McGyver together a temporary fix (which meant that my ViceGrip spent the rest of the morning holding the cable together) and I was able to continue.
Of course, the DPW plow driver thinks my street ends about 50' before it actually does and dropped all the snow he'd plowed down the street in the middle of the street. In front of my neighbor's driveway. It's ridiculous. I mean – what's the thought process there? So, I had to snowblow my frigging street….and I broke the shear pin on one side, clearing the snow the bastard plow driver left in the middle of the street. Open the little box that says "extra shear pins" and…no pins. Again, fortune shined upon me as my neighbor had something he could fashion for me and I was in business. Of course, I shouldn't have had to replace it because I shouldn't have had to plow my own street, but it was the case that I had to.
There's not much that I can't stand more than a job carelessly done. And so it goes then that I got a little something extra this week – the boss was kind enough to send me a little something extra as an "atta boy" for some stuff I've been doing the last few months. Mrs Mo and I had decided that we'd spend part of our tax return on some new furniture so on Saturday we went out to do some shopping. Sometimes when you go out in search of new furniture, you don't end up finding what you need. If this is the case, there are always sites like Ebay you can use to find pretty much anything. Found a new sofa? You may want to look into using an ebay courier service to help deliver your item directly to your home, safe and secure.
On our way out, she was all "we're not buying anything today, just want to compare and see what's available…" all that. Needless to say, we're at the first store and she was hooked. A $9500 sofa, on clearance for like 50% off. And a floor model, so let's knock another 50% off. And because their President's Day sale basically got snowed out (see last weeks' post), they've carried over their "No Delivery Charge/No Sales Tax" gimmick. So, from $9400 we're now at $2350 store to door. Throw in the attaboy I got from work and I've got a pretty sweet deal – with accent pillows! Who knew? I had budgeted about $2500 for the furniture before I spazzed out last week and decided I'd buy a snowblower – which I figured would be about $900 of that. It wound up being $150. Score. Then a furniture score – I'm feeling pretty good.
That is until it came time to pay. Let's see – my atta boy came in 5 Amex gift cards. Then I gave the dude my debit card to pay the balance…and it declined. I totes forgot the daily limit, even though the cash was there, I couldn't get it because of "fraud protection." So, I had to put part on my debit card and the rest on a Visa card. 7 different transactions – not humiliating in the least.
35 years ago yesterday, the USA Hockey Team had a pretty good day too – defeating the then-Soviet Union en route to the Gold Medal game with Finland. Herb Brooks' estate auctioned off a treasure trove of his memorabilia over the weekend. His ring fetched $110,000 which will help his grandchildren pay for college and contribute to his foundation. Now, to auction off something like that for tuition makes you wonder just how hard up the family might be. How do you know it's not a money grab? The gold medal wasn't for auction.
Now someone who didn't have a good day was Jameis Winston – this young man is going to learn that after a season where Ray Rice was suspended, then released for domestic violence; Adrian Peterson spent the season away from the game because he beat his child. The NFL has turned on it's heel and made domestic violence it's #1 issue and player character its #1 priority – no one wants a character problem, not after last season. So, Jameis – with a list of issues ranging from getting paid for autographs to rape, decides it's a good time to leave FSU for the NFL. Everyone can use a quarterback, right? I mean, hell – for years the Lions drafted wide receivers, maybe the Browns can just keep drafting quarterbacks with issues?
Today I didn't have to use my AK, I got to say it was a good day.