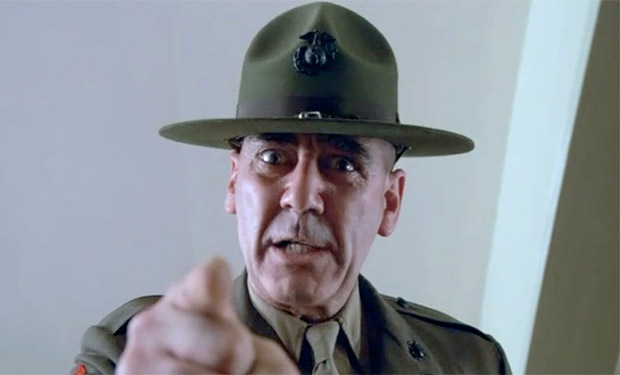 Surprise!  It's your Uncle B.O.B. coming in on Monday to visit with you all.  I hope you had a great weekend.  Mine was incredibly busy, but enough about that, let's get to gabbin…
I've read with great interest many blogs here the past two weeks and there seemed to be a prevailing thought – why are we dealing with non-sense?  Seriously, what has sports become?  To me its very clear that sports has partnered up with entertainment and it has gone WAY too far away from sports.  It's frustrating because the reality is the fact that so many people have no freaking clue what is actually going on on the field, court, diamond, or whatever.  Hell, I admit it, my understanding of the actual games is so reduced.
MLB – Rules Changes.  I'm only going to briefly touch on this because I suspect our resident baseball experts will have much more to say on it, but I believe it is something in the right direction.  I think it is a solid compromise between those who like the laid back pace traditionalists and those who believe that we need to speed the game up to attract more fans because games can be unwatchable.  Just as pitchers should be held accountable for delaying the game, so should batters who intentionally try to screw up a pitchers rhythm.
One thing I really liked was the clock on the batter immediately after the last commercial airs.
NASCAR – Daytona 500.  I actually gave this somewhat of a look-see, not much but enough to respect that going 16 laps three wide at 200 MPH and not having a wreck is one helluva feat.
I am not a Joey Logano fan, but he won so props to him.
I'm kind of a Richard Cranium this way, but to me it was cool that Keselowski blew out an engine – karma kicked him in the balls.
NBA – Trade Deadline.  We actually talked about this a bit, and the problem here for the NBA continues to be this:  There were some GREAT deals made that benefitted teams who don't actually get a whole lot of air time – Phoenix and Milwaukee in particular.  I believe that both teams in the long-term are going to vastly improve.  It may not show this season, but in future ones, we actually may be talking about both teams and I think that can only help the NBA.
Come to think of it, hey Harvey, I have to know this – why isn't Phoenix more of a destination spot for NBA players?  Phoenix is one helluva town, and I just don't get it.
NBA – Chris Bosh and Jerome Kersey.  I was very sorry to read about what is going on with Chris Bosh – Blood Clots are nothing to screw with, but I was even more devasted to learn of the death of Jerome Kersey, who back in the early 90's was a very good player on a team that I admire from afar – Portland.  As I recall, Kersey was one of those freakish athletes that had one helluva game and it was too bad he played in MJ's heyday because he would have been far better recognized, and really should have been.
Food.   I am a meat and potatoes kinda guy, and I pretty much stay close to home, but Saturday Night we met some of Mrs. B.O.B.'s old work friends and went into downtown Sacramento for a very enjoyable night at the Iron Grill.  This place is small, has a cool bar with an overworked barkeep, a nice bar pub food menu, but the dinner was really nice.  We had the New York Steaks with wild mushrooms and green beans – not exotic by any stretch, but it was damn good.  But the real cool part was that in most restaurants they bring out bread to knaw on while you wait – this place brought out beignets.
Hockey.  I often refer back to the 70s and that being my "golden age" of sport, where I got the most enjoyment, but lets go back 35 years ago last Sunday.  Where the hell were you when Herb Brooks led the USA to that stunning 4-3 upset of the USSR in Lake Placid?
I've never been a huge hockey fan, but I will never forget being 15 years old and sitting on the couch at my house watching that incredible game.  I was on pins and needles and when the end came and Al Michaels said "Do you believe in miracles?  YES!!!"  I don't think I was ever more proud of America, or of being a sports fan.
Here is the New York Times article.
Bowling.  I've started to really come on strong and improve of late.  I've joined a travel league and my first match there is next month down in the Bay Area.
Music video of the Week.  Hal gave me a great idea, so I'm gonna go with Aerosmith here because in my mind on so many levels the words just seem appropriate at this time for me and it kinda hits home at this particular time:
Good Story of the Week – Zazie restaurant in SF.  I'm not a gourmet foodie and definitely not a fan of French cuisine, but when I heard this story, I just had to add it into the mix here.  This restaurant adds a $1.25 surcharge per person to all checks – all of the money which goes to providing full benefits for ALL the staff there – ALL 32 of them, from the chefs to the dishwashers.  Not only that, they get a 401(k) with a 4 percent match.  The story is right here.
Good Story of the Week #2 – Chris Huey/Univeristy of Kansas.  There are times I get so damn frustrated with sports and I want to say "the hell with it all – I have better things in life to do" and then I see stories like this and it restores my faith.
Chris Huey is a 6-7 guy who had played at NAIA St. Mary's in Leavenworth, Kansas.  Unfortunately, his dreams of playing ball fell short when he had THREE collapsed lungs, so he took a job as student manager at the University of Kansas.
Chris is a senior and at the end of Kansas' home game against TCU, with 35 seconds to go, Bill Selp called Chris' number and got him in the game.  Just like Domer fans with Rudy, and other places, the fans went bezerk.  No, the kid didn't score – he got so excited when he got the ball, he blasted a clear layup off the backboard – but to me this is one hell of a way for a kid to go out.
Major props to Coach Bill Self and the Kansas basketball program.  You deserve to be named a good story and I wish it would have been covered a bit more than it was.
The story, including a vine, is right here.
D-bag of the Week – Marie Harf.  There are two things in this world that I don't necessarily have patience with:  hypocrisy (of which I'm guilty of at times) and a person who thinks they are better and smarter than everybody else.  I literally cannot stand that crap.  Marie Harf, you nailed both this past week.
Good Lord, January 2017 can't come soon enough.  Hell, even the Democrats have to be wondering whose in charge at the White House, and where is the adult supervision?  To sit here and infer that terrorists commit murders in part because they can't find jobs?   And then two days later claiming that regular folks are too stupid to understand what she meant?  You have got to be kidding me.  This is no longer about Democrats vs. Republicans, it's about folks who literally don't have a freaking clue what is going on in the damn world running the damn country.  Meanwhile fuckers are running around killing people at will without fear of retribution.
Marie, because you have a high level job and you are decent looking does not mean that you have the answer to lifes ills.  Why are you even out there opening your mouth in the first place?  You are a DEPUTY ASSISTANT, not the person.  Why is anybody giving this individual any attention?
Sporting D-bag of the Week – Honorable Mention.  The NFL Combine, Pacquiao/Mayweather,